Jim White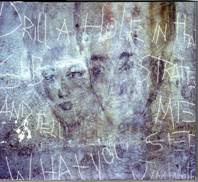 Georgia-based singer/songwriter, actor, photographer, filmmaker/visual artist Jim White was born in Pensacola, Florida, "a town crushed between the church and heroin." White, a former pro surfer, model, and taxi driver, swims in a deep well. With decades of stories turned into songs, White delivers a richly creative mystical and humble trove. His current recording lineup includes the Americana quintette Olabelle. Collaborations include Bill Frisell, Tucker Martine, Laura Veirs, Sufjan Stevens, The Decemberists, Death Cab For Cutie, and Steven Earnhart. White, a passionate champion of the theater, lends his talents to several projects including scoring a Sam Shepard play for Juilliard along with an upcoming performance for Haruki Murakami's The Wind-Up Bird Chronicle stage adaptation benefit. Download "Alabama Chrome," from his 2008 release Drill a Hole in the Substrate and Tell Me What You See. Currently performing.

Buy: iTunes
Genre: Experimental
Artist: Jim White
Song: Alabama Chrome
Album: Drill a Hole in the Substrate and Tell Me What You See
Tour: Visit
Boyce & Hart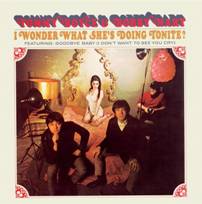 Boyce & Hart are the '60s über-singer/songwriter team Tommy Boyce and Bobby Hart. They're best known for penning hits for the iconic Monkees. The duo's first success came with Chubby Checker's 1964 hit "Lazy Elsie Molly." Some of their 300-plus songs have been immortalized by Jay & The Americans, Fats Domino, Paul Revere & The Raiders, Little Anthony & The Imperials, and Phil Spector. Collaborations include Don Kirshner, Mickey Dolenz, and Davey Jones. Credits include mega-hit "Last Train to Clarkville," television themes Days of Our Lives and the Monkees show, plus innumerable soundtrack contributions. Iconic '60s television appearances include Bewitched, I Dream of Jeannie, and The Flying Nun. In 1983, Hart received a Best Song Oscar nomination for Tender Mercies, as well as Golden Globe and Grammy nominations. After battling depression and severe health issues, Boyce passed of an apparent suicide in 1994. Revisit Boyce & Hart with "Two for the Price of One," from their 1968 release I Wonder What She's Doing Tonite?

Buy: iTunes
Genre: Pop/Rock
Artist: Boyce & Hart
Song: Two for the Price of One
Album: I Wonder What She's Doing Tonite?
Eddie Kendricks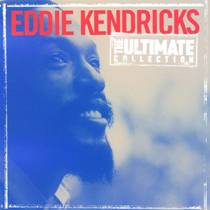 Soul singer/songwriter Eddie Kendricks was born in Alabama in 1939, one of five children. After making his bones on Cleveland's music scene with Paul Williams, the two relocated to Detroit. On the cusp of the '60s, and under the guidance of Berry Gordy, Kendricks became a seminal figure with The Temptations, for Gordy's new Miracle label (later Motown). After The Temptations went on to release more than half a dozen albums, Kendricks embarked on a solo career. Beginning in the early '70s, he made records for Motown, Atlantic, Arista, and RCA. Collaborations include Smokey Robinson, Hall & Oats, Sly Stone, The Supremes, and Dave Ruffin. This great falsetto/tenor lost a long battle with lung cancer in 1992. Remember his nonpareil thumbprint voice with "Can I" originally recorded in 1971, from The Ultimate Collection: Eddie Kendricks.
Buy: iTunes
Genre: Soul
Artist: Eddie Kendricks
Song: Can I
Album: The Ultimate Collection: Eddie Kendricks
The Motel Beds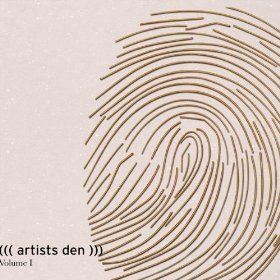 The Motel Beds is the Dayton, Ohio-based alt-pop rock sextette of PJ, Tommy, Ian, John, Derl, and Nathan. Currently in the thick of recording a new record, the band is just underground enough to keep up the mystique and pique one's curiosity. Their highly melodic vibe is inviting. Check out "Laugh Until You Die," from The Artists Den, Volume One (Digital Version).
Buy: Amazon.com
Genre: Rock
Artist: The Motel Beds
Song: Laugh Until You Die
Album: The Artists Den, Volume One (Digital Version)
Manu Dibango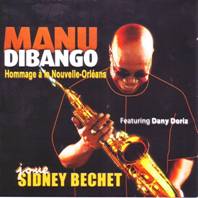 Jazz saxophonist, vibraphonist, and pianist Manu Dibango (Emmanuel N'Djoké Dibango) was born in 1933 in Douala, Cameroon of Yabassi descent. While furthering his music studies in France, he discovered and fell in love with jazz. Dibango's five-decade career is credited with bringing the Afro-jazz style to the West. Collaborations include Herbie Hancock, Fela Kuti, Bernie Worrell, Sly & Robbie, and Ladysmith Black Mambazo. File his New Orleans homage "Si Tu Vois Ma Mère," from the 2007 release Manu Dibango Joue Sidney Bechet, into your brain.

Buy: iTunes
Genre: Jazz
Artist: Manu Dibango
Song: Si Tu Vois Ma Mère
Album: Manu Dibango Joue Sidney Bechet
Black Diamond Heavies


Black Diamond Heavies are the East Nashville-based blues-punk duo of John Wesley Myers (keys) and Van Campbell (drums). Myers, a.k.a. "Reverent James Leg," the son of a Baptist preacher, and Van Campbell, scion of Kentucky bourbon makers, have together created a deliciously forbidden cocktail of deliverance without salvation. "Bidin' My Time," from their sophomore 2008 release A Touch of Someone Else's Class, produced by Dan Auerbach (The Black Keys) is a must-have for your collection. Buy full album, and play it loud! Currently touring.
Buy: iTunes
Genre: Blues/Punk
Artist: Black Diamond Heavies
Song: Bidin' My Time
Album: A Touch of Someone Else's Class
Tour: Visit
FOLLOW HUFFPOST