Califone


Chicago-based alt-art-rock quartette Califone is comprised of multi-instrumentalists/filmmakers Joe Adamik, Jim Becker, Ben Massarella, and Tim Rutili. Founded in the late '90s, the band has released nine albums to date. Iron & Wine and Freakwater are among their collaborations. Soundtrack credits include a handful of documentaries and experimental flicks along with the upcoming 2009 full-length feature All My Friends Are Funeral Singers. "When Leon Spinx Moved Into Town," from Califone's 2003 release Quicksand/Cradlesnakes, has an addictive cadence.
Buy: iTunes
Genre: Experimental Rock
Artist: Califone
Song: When Leon Spinx Moved Into Town
Album: Quicksand/Cradlesnakes
Bauhaus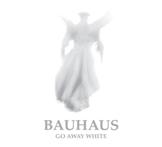 Goth-punk unit Bauhaus was founded in the United Kingdom in 1978 by Peter Murphy (vocals), Daniel Ash (guitar), Kevin Haskins (drums), and David J. (bass). Shortly after inception, the band inked their first deal, unleashed "Bela Lugosi's Dead," and roused a loyal cult fanbase. By the mid-'80s, Bauhaus took a hiatus and ventured out on solo projects. In 1998, the band took a victory lap, and most recently released their fifth studio album. "Too Much 21st Century," from their 2008 release Go Away White, isn't enough. Play it loud.
Buy: iTunes
Genre: Goth Rock
Artist: Bauhaus
Song: Too Much 21st Century
Album: Go Away White
Elizabeth Johnson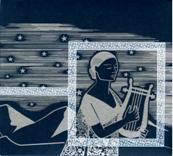 Enigmatic '20s blues singer Elizabeth Johnson is best known for her collaboration with jazz impresario King Oliver. Johnson's voice was coveted and respected, despite only four known sides to her credit. Discover this rare gem with the 1928 recording "Be My Kid Blues," from the collection American Primitive, Vol. II: Pre-War Revenants, 1897-1939. It's wholeheartedly authentic and humbling.
Buy: iTunes
Genre: Blues
Artist: Elizabeth Johnson
Song: Be My Kid Blues
Album: American Primitive, Vol. II: Pre-War Revenants, 1897-1939
The Oak Ridge Boys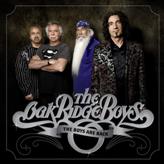 Country's quartette of cavaliers The Oak Ridge Boys, Joe Bonsall, William Lee Golden, Richard Sterban, and Duane Allen, have been making records together for decades. Established in the '60s, the band has since sold over 30 million units. With five Grammys, three Dove Awards, and countless platinum records under their belts, they have also been inducted into the Gospel Music and Vocal Group Halls of Fame. Collaborations include music royals Paul Simon, Johnny Cash, Ray Charles, Brenda Lee, Roy Rogers, and George Jones. Their 2009 release The Boys Are Back is a cornucopia of covers from Neil Young to The White Stripes. Start with "Seven Army Nation," and get full album. Currently on tour.
Buy: iTunes
Genre: Country
Artist: The Oak Ridge Boys
Song: Seven Army Nation
Album: The Boys Are Back
Tour: Visit
Blitzen Trapper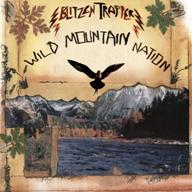 Blitzen Trapper is the Portland-based alt-rock ensemble of Eric Earley, Erik Menteer, Brian Adrian Koch, Michael VanPelt, Drew Laughery, and Marty Marquis founded in 2000. Nine recordings deep, the band has toured with Grizzly Bear and Fleet Foxes. Their sound settles and seeps into the mind. Revisit "Miss Spiritual Tramp," from their 2007 release Wild Mountain Nation. Get full album, and file it in your brain. Currently on tour.
Buy: iTunes
Genre: Alternative Rock
Artist: Blitzen Trapper
Song: Miss Spiritual Tramp
Album: Wild Mountain Nation
Tour: Visit
Psych Funk 101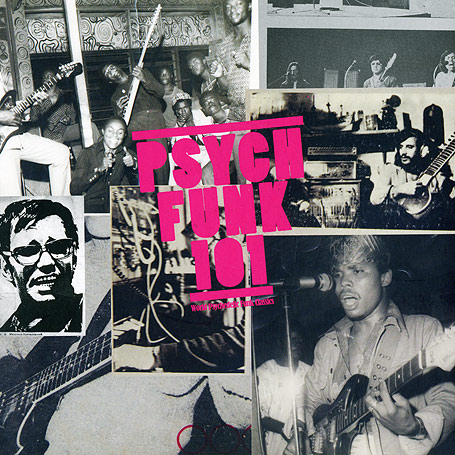 Psych Funk 101, a rare compilation of world psychedelic funk from the late '60s through the early '80s, is a trove of treasure. This collection features obscure classic releases spanning the planet from South Korea, Russia, Beirut, Germany, Nigeria, to Turkey and more. Artists include Husnu Ozkartal Orkestrasi, Kukumbas, Mulatu Astatke, Kim Sun, Armando Sciascia, and George Garanian with The Melodiya Jazz Ensemble. Enjoy this very eclectic mix. Buy full album.
Buy: Stones Throw Records
Genre: Psychedelic Funk
Artist: Psych Funk 101
Album: Psych Funk 101