Mulatu Astatke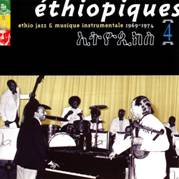 Ethio-jazz composer/arranger and musician Mulatu Astatke was born in western Ethiopia in 1943. After music studies in London and New York, Astatke became the first African student at Boston's Berklee College of Music. Astatke contributed to the flowering of world music throughout the '70s. Most recently, he held court at Harvard and M.I.T. Collaborations include Duke Ellington, Jim Jarmusch, and the Either/Orchestra. Discover Mulatu Astatke with "Mètché Dershé (When Am I Going to Reach There?)," from his 1998 release Éthiopiques, Vol. 4: Ethio Jazz & Musique Instrumentale (1969-1974). It's got a haunting swing.

Buy: iTunes
Genre: Jazz/World
Artist: Mulatu Astatke
Song: Mètché Dershé (When Am I Going to Reach There?)
Album: Éthiopiques, Vol. 4: Ethio Jazz & Musique Instrumentale (1969-1974)
Paul Desmond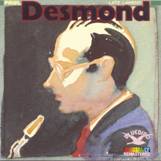 Jazz composer/arranger and alto-sax master Paul Desmond (a.k.a. Paul Emil Breitenfeld) was born in San Francisco in 1924 into a musical family. His father, an organist, played in movie theaters during the silent-film invasion. An interruption of childhood came when Paul's mother suffered a breakdown, pressing his relocation to New York City. Shortly thereafter, he picked up the violin, the clarinet, and then the saxophone. Swept up in the WWII draft, Desmond fortuitously was never called overseas or to the frontlines. Career breakthrough came in the late '40s with the Dave Brubeck Octet. Collaborations include Gerry Mulligan, Jim Hall, Ed Bickert, and Chet Baker. Desmond penned the million-selling jazz classic "Take Five," and generously directed his royalties to the American Red Cross. Sadly, the master of cool fell to lung cancer in 1977. Remember him with the 1962 title "Desmond Blue," from the 1987 release Late Lament.

Buy: iTunes
Genre: Jazz
Artist: Paul Desmond
Song: Desmond Blue
Album: Late Lament
Vetiver

Vetiver is the San Francisco-based Americana folk unit fronted by North Carolina native Andy Cabic. Longtime collaborator Devendra Banhart frequently joins the Vetiver collective, which comprises Alissa Anderson (cello), Carmen Biggers (violin), Kevin Barker (guitar), Sanders Trippe (guitar), Otto Hauser (drums), and Brent Dunn (bass). Collaborations include Joanna Newsom and Vashti Bunyan. Founded in the mid-aughts, Vetiver has over a half-dozen releases to date. "You May Be Blue," from the 2006 album To Find Me Gone, has a twangy specter worth taking in. Currently touring.
Buy: iTunes
Genre: Americana/Folk
Artist: Vetiver
Song: You May Be Blue
Album: To Find Me Gone
Tour: Visit
Chuck Jackson


Grammy-nominated soul singer/songwriter Chuck Jackson was born in North Carolina during the Great Depression. Pittsburgh-raised Jackson's musical path was set went he was discovered at Harlem's legendary Apollo Theatre. Quickly signed to Scepter Records, in 1961, he hit with "I Don't Want To Cry." Jackson's songwriting success led to a Motown contract and collaborations with Burt Bacharach, Hal David, Dionne Warwick, and Smokey Robinson. Songwriting credits include "Any Day Now," recorded by Ronnie Milsap. Honors comprise Motown Heroes & Legends and the Harlem Jazz & Music Festival. Rediscover this great baritone with "Something You Got," a duet with Maxine Brown, from the collection Something You Got.
Buy: Amazon.com
Genre: R&B
Artist: Chuck Jackson
Song: Something You Got
Album: Something You Got
Zach


Akron-based alt-rock singer/songwriter Zach is a dedicated road dog, faithfully touring no less than 200 days a year. Whilst in his teens, Zach collided with an almost fatal appendix rupture, turning aside his high-school basketball dreams. The upside: He picked up the guitar and jump-started his career. Zach's songs have been featured in a handful of indie flicks as well as MTV's Real World. Get "Some Love," from his 2009 release What I Meant to Say, recorded with Nick Chawala. Currently on tour.

Buy: iTunes
Genre: Alternative Rock
Artist: Zach
Song: Some Love
Album: What I Meant to Say
Tour: Visit
Deerhoof


Deerhoof is the San Francisco-based alt-art-unit established in the mid-nineties. Current lineup includes John Dieterich (guitars), Japan national Satomi Matsuzaki (bass/vocals), Ed Rodriguez (guitars), and Greg Saunier (keyboards/drums). Former members include Chris Cohen, Chris Cooper, Jess Goddard, Rob Fisk, and Kelly Goode. Since inception, the band has racked up nearly a dozen releases. Deerhoof's sound is highly original, and their uniqueness veers more towards being absolutely themselves. Download the very sophisticated and lush rock title "Wither the Invisible Birds?," from Deerhoof's 2007 release Friend Opportunity.


Buy: iTunes
Genre: Pop/Rock
Artist: Deerhoof
Song: Wither the Invisible Birds?
Album: Friend Opportunity
SUBSCRIBE TO & FOLLOW ENTERTAINMENT
THE spot for your favorite fan theories and the best Netflix recs. Learn more