Kim Weston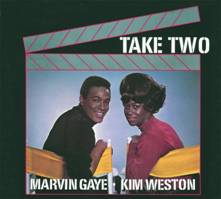 R&B singer Kim Weston (a.k.a. Agatha Natalie Weston) was born in Detroit, winter of 1939. As a young child, she started singing in church and by her pre-teens she began touring with gospel troupes. In the early '60s, Weston became part of the Motown soul pack and released her first single. After recording an album of duets with Marvin Gaye, Weston went on to make records for MGM and Stax/Volt. Collaborations include Johnny Nash, Smokey Robinson, Mary Wilson, Martha Reeves, Brenda Holloway, Mickey Stevenson, and Dozier & Holland. Honors include the Rhythm & Blues Foundation's 1998 Pioneer Award and a performance at the 2000 presidential inauguration. Rediscover this lady of song with "What Good Am I Without You," a duet with the nonpareil Marvin Gaye from their 1966 release Take Two.
Buy: iTunes
Genre: Soul
Artist: Kim Weston
Song: What Good Am I Without You
Album: Take Two
The Royal Chains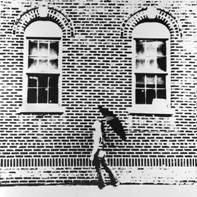 New York rock duo The Royal Chains is comprised of singer/drummer Adam Roddick and guitarist/singer Dan Lawley. The unit was founded in the mid-aughts at Belmont University in Nashville. Since inception, the band has released two supersonic treasures. Try them on with the swaggering "Kickback," from their 2008 project Umbrella. Play it loud.
Buy: iTunes
Genre: Rock
Artist: The Royal Chains
Song: Kickback
Album: Umbrella
Shane Fontayne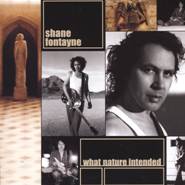 Guitar master and songwriter Shane Fontayne was born in London's East End on the verge of the '60s, the younger of two boys. Fontayne's childhood was packed with Beatles, Yardbirds, Cliff Richards, and guitar dreams. Raised in the North London suburbs, Shane immersed himself into the guitar and launched his career. Fontayne's talents brought him to collaborate with rock luminaries Sting, Paul Simon, Bruce Springsteen, Marc Cohn, and Lone Justice. In 2003, Fontayne released his solo debut, What Nature Intended. Don't miss his achingly melodic title "Little Napoleons." It runneth over with epic charm and heart. Buy full album.
Buy: iTunes
Genre: Pop/Rock
Artist: Shane Fontayne
Song: Little Napoleons
Album: What Nature Intended
Alexandre Desplat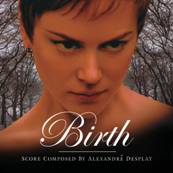 Paris-born composer extraordinaire Alexandre Desplat is an elegant master of sonic innovation. Of Franco-Greek descent, Alexandre enjoyed a surround-sound childhood of piano, trumpet, flute, and classical training. After scoring 50 European films, Desplat veered West with a tidal wave of success in American cinema, and earned a Golden Globe in 2007 for The Painted Veil. Scores include Girl With the Pearl Earring, The Upside of Anger, Hostage, Syriana, The Queen, The Golden Compass, and The Curious Case of Benjamin Button. This Oscar/BAFTA nominee's accolades include the Silver Bear, the César, and the Grand Prix de la Musique. Download "The Kiss," from the 2005 Birth soundtrack: It is impossible to take your ears off it.
Buy: iTunes
Genre: Classical
Artist: Alexandre Desplat
Song: The Kiss
Album: "Birth" Soundtrack
Blick Bassy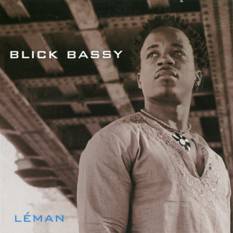 Afro-jazz folksinger/guitarist Blick Bassy was born in 1974 in Cameroon, one of 20 children. Graced by the inspiration of his mother's singing, Blick founded his first band at the age of 17. By 1996, Bassy's sophomore unit, Macase, began a 10-year run, racking up several international honors, including the RFI Prize for World Music, the MASA award for best group, a KORA Award, and the CICIBA Prize. In 2005, Bassy relocated to Paris. After two years of finger-bleeding, Bassy inked his first solo deal. Collaborations include Manu Dibango, Cheikh Tidiane Seck, Lokua Kanza, and Etienne Mbappé. Discover the beauty of "Sebenikoro," from his 2009 release Léman. Catch him on tour.
The Dixie Hummingbirds


The Dixie Hummingbirds are the pure and profound sound of something divine and deep. Founded in 1928, this gospel vocal orchestra continues to build on traditions with an ever-renewed lineup. Today's Dixie Hummingbirds include William Bright, Cornell McKnight, Abraham Rice, Lyndon B. Jones, Torrey Nettles, and Willie Coleman. Legendary players include James B. Davis, Ira Tucker, Willie Bobo, Jimmy Bryant, and Barney Gipson. Famous for their sound-print vocals on Paul Simon's "Loves Me Like a Rock," the unit's also collaborated with Sam Cooke, Dinah Washington, Al Green, Hank Ballard, and Marvin Etzioni. This Grammy Award-winning ensemble has been inducted into the Grammy Hall of Fame, Vocal Group Hall of Fame, and Christian Music Hall of Fame & Museum. Start with "Our Prayer for Peace," from the 1998 collection Thank You for One More Day: The 70th Anniversary of the Dixie Hummingbirds, and buy full album.
Buy: iTunes
Genre: Gospel
Artist: The Dixie Hummingbirds
Song: Our Prayer for Peace
Album: Thank You for One More Day: The 70th Anniversary of the Dixie Hummingbirds
FOLLOW HUFFPOST