Cepia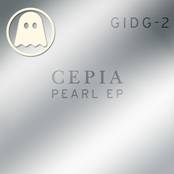 Cepia is the electro-ambient brainchild of Minneapolis-based bassist/songwriter and sound engineer Huntley Miller. Founded in the early aughts, Cepia = a marriage of music, rhythmic-math, and specter-effect emotion. Collaborations include Dosh, Suki Takahashi, and J.T. Bates. With nearly a score of remixes and CDs to collect, get lost in "Pearl," from the 2006 release Pearl.
Buy: Amazon.com
Genre: Electronic
Artist: Cepia
Song: Pearl
Album: Pearl
Hank Mobley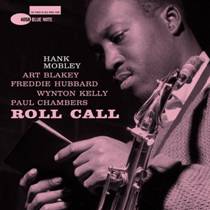 Tenor sax master Hank Mobley was born in 1930 in southern Georgia and raised in northern New Jersey. Early professional landmarks include performances with legendary drummer Max Roach and trumpeter Dizzy Gillespie. Mobley was in at the founding of the Jazz Messengers and went on to lead a variety of hard-bop units and cut over two dozen albums. Collaborations include Miles Davis, Lee Morgan, Duke Jordan, Paul Chambers, Wynton Kelly, Freddie Hubbard, and Rudy Van Gelder. Mobley passed in 1986. Recall his message with "My Groove Your Move," from his 1960 release Roll Call.
Buy: Amazon.com
Genre: Jazz
Artist: Hank Mobley
Song: My Groove Your Move
Album: Roll Call
Benoit Pioulard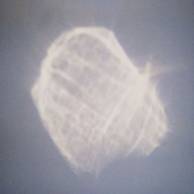 Oregon-based Benoit Pioulard is the atmospheric dream-pop invention captained by Michigan-raised multi-instrumentalist songwriter/singer Thomas Meluch. By the mid-'90s, Meluch scratched the surface of his first recordings and has since issued a handful-plus of releases to collect. Highly inventive and wistful is "Détruisons Tout," from his 2008 CD Temper.
Buy: Amazon.com
Genre: Electronica/Pop
Artist: Benoit Pioulard
Song: Détruisons Tout
Album: Temper
The Chapters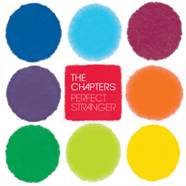 Rock quintette The Chapters are Dubliners Ross McNally, Simon Eustace, Turlough Gunawardhana, Michael Murphy, and Ciaran Fortune. Founded in college, the ensemble unleashed its full-length debut this year. They have earned supporting slots for rock luminaries Neil Young and Chuck Berry. Discover the sophisticated and heartfelt shades of shoegaze with "Juice," from their 2009 Perfect Stranger.
Buy: Amazon.com
Genre: Rock
Artist: The Chapters
Song: Juice
Album: Perfect Stranger
Victoria Williams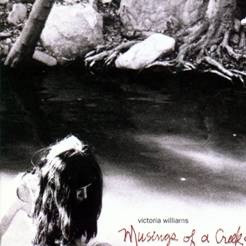 Victoria Williams is a silver-throated American classic. Born in Shreveport, Louisiana, she spent her girlhood devoted to guitar and songwriting. After college and some finger-bleeding on the road, she moved to L.A. and signed with Geffen Records. Collaborations include Peter Case, Van Dyke Parks, and D.A. Pennebaker. Williams's musical library of storyteller melodies runs eight albums deep. Her voice cuts through the soul. Download "Grandpa in the Cornpatch," from her 1998 Musings of a Creekdipper.

Buy: Amazon.com
Genre: Folk Rock
Artist: Victoria Williams
Song: Grandpa in the Cornpatch
Album: Musings of a Creekdipper
José Iturbi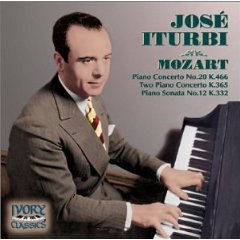 Classical virtuoso José Iturbi was born in Spain in 1895 to music-loving parents. He took up piano at 3, and by 7 he was earning serious coin playing in silent film houses. In his teens, he won a scholarship to the Paris Conservatory of Music, where he graduated with honors at 17. Iturbi made the rounds on the Paris café circuit before teaching in Geneva. By the late '20s, he played Carnegie Hall and inked a deal with RCA Victor. While on tour in South America, Iturbi survived a plane crash, heroically rescued passengers, and without pause, went on to appear at his next scheduled concert. Holding court as the principal conductor of the Rochester Philharmonic, Itrubi was also a leading radio and film figure, composed for MGM, and cut over 50 recordings. Collaborations include Judy Garland, Tallulah Bankhead, Franz Waxman, Gene Kelly, Lena Horne, Ethel Barrymore, Mario Lanza, and Frank Sinatra. The Maestro passed away in 1980. Remember him with "Mozart: Piano Sonata No. 12 in F Major K.332," from José Iturbi: Mozart: Celebrated Artistry.
Buy: Amazon.com
Genre: Classical
Artist: José Iturbi
Song: Mozart: Piano Sonata No. 12 in F Major K.332
Album: José Iturbi: Mozart: Celebrated Artistry
SUBSCRIBE AND FOLLOW
Get top stories and blog posts emailed to me each day. Newsletters may offer personalized content or advertisements.
Learn more