Dustin O'Halloran


Virtuoso classical pianist/composer Dustin O'Halloran, also half of '90s art-rock duo Devics with Sara Lov, was born in Los Angeles in 1971. O'Halloran's music training started at the age of 7. Uprootedness and early sorrow stole him from his piano, which remained untouched for over a decade, until he met Lov and formed Devics in 1996. O'Halloran's collaborations include Spoon, Soulsavers, Dustin Hoffman, and most recently William Olsson. With rushes of style and mystique, O'Halloran's work represents a sound that wraps itself into the future and the past in one breath. A truly elegant artist. Start with "Opus 23," from Sofia Coppola's Marie Antoinette (Original Motion Picture Soundtrack).
Buy: iTunes
Genre: Classical/Experimental
Artist: Dustin O'Halloran
Song: Opus 23
Album: Marie Antoinette (Original Motion Picture Soundtrack)
Big Maybelle


Soul songbird Mabel Louise Smith, a.k.a. Big Maybelle, was born on May 1, 1924, in Jackson, Tennessee. At 8, Mabel won a singing contest, and her trajectory was set. By 1936, she joined Memphis bandleader Dave Clark. In 1952, on signing with Okeh Records, she became Big Maybelle. She recorded "Whole Lotta Shakin' Goin' On," produced by a young Quincy Jones, in 1955 (in a turnabout, it went to No. 1 for blue-eyed soul legend Jerry Lee Lewis in 1957). Her all-too-brief career included releases on Brunswick, Decca, King, Savoy, and Scepter Records. Cleveland, January 1972: The diva passed away from diabetic complications. Remember her with "Just Want Your Love," from The Complete Okeh Sessions 1952-55.
Buy: iTunes
Genre: R&B
Artist: Big Maybelle
Song: Just Want Your Love
Album: The Complete Okeh Sessions 1952-55
Hard-Fi


Founded in 2003, alt-rockers Hard-Fi comprises English gentlemen Richard Archer (vocals), Ross Philips (guitar), Kai Stephens (bass), and Steve Kemp (drums). By 2006, the band gained momentum on the U.K. charts and eventually hit No. 1 with "Stars of CCTV." With three albums to their credit, they were nominated for two Brit Awards and Britain's Mercury Prize. Hard-Fi has toured with The Bravery and The Kaiser Chiefs. The title "Stars of CCTV," from the album of the same name, is dream filled. Currently touring.
The Spencer Davis Group


Iconic '60s outfit The Spencer Davis Group, founded in 1963, blazed a trail for decades of rockin' soul. Members include Spencer Davis, Steve Winwood, Muff Winwood, and Peter York (later Phil Sawyer, Nigel Olsson, Dee Murray, and Ray Fenwick). Producer/label head Chris Blackwell helped catapult their thumbprint sound with first hit "Keep on Runnin'." TSDG toured with the summa cum laude of rock 'n' roll including the Who and the Stones. The classic instrumental "Waltz for Lumumba," from The Best of The Spencer Davis Group, deserves some revisiting.
Buy: iTunes
Genre: Soul/Rock
Artist: The Spencer Davis Group
Song: Waltz for Lumumba
Album: The Best of The Spencer Davis Group
Mark Kozelek


San Francisco-based singer/songwriter and actor Mark Kozelek is the frontman, godfather, and founder of indie rockers Red House Painters (in 1989) and Sun Kil Moon (in 2002). The Ohio-born Kozelek is also the executive-in-chief of Caldo Verde Records. Kozelek's acting credits include Almost Famous, Vanilla Sky, and Shop Girl. His combined projects = over a dozen releases including soundtracks and TV. His 2008 title "Metropol 47," from Music From the Showtime Series Californication: Season 2, has a handsomely sparse arrangement and a tender resonance. Currently touring.
Buy: iTunes
Genre: Indie Pop
Artist: Mark Kozelek
Song: Metropol 47
Album: Music From the Showtime Series Californication: Season 2
Tour: Visit
Rogue Wave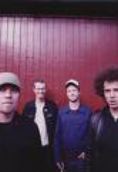 Rogue Wave is the Oakland-based unit founded by Zach (Schwartz) Rogue (frontman, guitar, Wurlitzer), formerly of Desoto Reds, in 2002. Pat Spurgeon (drums, keyboards, vocals), Gram LeBron (guitar, keys, bass, vocals, drums), and Patrick Abernethy (bass, piano, keyboards) round out the quartette, which often becomes a quintette when guitarist Dominic East sits in. Currently signed to Jack Johnson's Brushfire Records, the band has placed songs on Weeds, Friday Night Lights, Heroes, The O.C., and more. The title "Eyes," issued as a single in 2006, also featured on the Just Friends soundtrack, is thoroughly captivating.
Buy: iTunes
Genre: Rock
Artist: Rogue Wave
Song: Eyes
Album: Eyes - Single
FOLLOW HUFFPOST