Dead Leaf Echo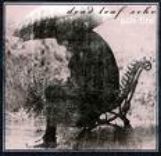 Dead Leaf Echo is the Brooklyn-based art-rock/shoegaze unit founded in 2005 by LG (vocals, guitars, keys), Mike DiLalla (bass), and Liza B. (keys, vocals), later joined by Ana Bretton (vocals, guitar). The band's essence is consumingly romantic. "Pale Fire," mixed by Ulrich Shnauss, from their 2008 release Dead Leaf Echo, resonates like a glass of old-school absinthe. Currently gigging.
Buy: iTunes
Genre: Experimental Rock
Artist: Dead Leaf Echo
Song: Pale Fire
Album: Dead Leaf Echo
Tour: Visit
Alberta Hunter


Memphis-born blues/jazz diva Alberta Hunter braved a childhood of loss and penury. Fatherless, she survived troubles beyond her years. In her teens, Alberta ran away to Chicago, where she found kitchen work, then landed her first singing gig in a brothel. After earning her hard-knocks diploma, she moved up to respected jazz clubs, making enough green to send for her beloved mother. The Prince of Wales (Edward VII), Generals Eisenhower and MacArthur, Al Jolson, Sophie Tucker, and President Jimmy Carter were amongst her fans. Collaborations included King Oliver and Louis Armstrong. Devastated by the death of her mother in 1954, Hunter retired from music and worked as a nurse. In 1977, at the age of 82, she made a successful and well-deserved comeback singing full time in New York City until her passing in 1984. Hunter leaves a wealth of greatness behind. Start with her 1921 million-seller "Down Hearted Blues," from Alberta Hunter Vol. 1 (1921-1923).
Buy: iTunes
Genre: Blues
Artist: Alberta Hunter
Song: Down Hearted Blues
Album: Alberta Hunter Vol. 1 (1921-1923)
The Mixtures


Australian rock unit The Mixtures was founded in 1965 by Tasmanians Terry Dean and Rod De Clerk. Laurie Arthur rounded out the original lineup. After the Mixtures made their bones on the Melbourne rock scene, revolving-door members would be Greg Cook, John Creech, Rod De Clerk, Buddy England, Mick Flinn, Dennis Garcia, Mick Holden, Gary Howard, Alan James, Idris Jones, Don Lebler, Chris Spooner, Fred Weiland, and Peter Williams. Credits include two No. 1 hits in Australia with the "The Pushbike Song" and "In the Summertime." After an 11-year run, the group disbanded in 1976. The sound of The Mixtures is melodious fun. Download "It Ain't Easy," from 1970 album The Pushbike Song: The Mixtures.
Buy: iTunes
Genre: Rock/Pop
Artist: The Mixtures
Song: It Ain't Easy
Album: The Pushbike Song: The Mixtures
Poets & Pornstars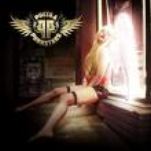 Poets & Pornstars, the L.A.-based rock quintette of Hal Ozsan (vocals, guitar), Tom "Domo" Domaracki (guitar), Randy Austin, (keyboards, percussion, vocals), Sally Hope (bass), and Dave Plesh (drums) was founded this mid-decade. The unit did some earnest Sunset Strip finger-bleeding before breaking up in 2008. (Ozsan is now a T.V. actor, and his bandmates formed Run Devil Run). Fueled with guitar-rocketed energy, "Rock and Roll," from their self-titled release Poets & Pornstars, is the devil's horns high five.
Buy: iTunes
Genre: Rock
Artist: Poets & Pornstars
Song: Rock and Roll
Album: Poets & Pornstars
Percy Sledge


Master soul singer/songwriter Percy Sledge was born in Leighton, Alabama, in 1940. Raised on gospel music, he started singing professionally with the Esquires Combo as a teen. Before embarking on his solo career, Sledge worked in a hospital, where a patient fatefully introduced him to producer Quin Ivy. Shortly thereafter, the historic recording "When a Man Loves a Woman" catapulted Sledge to instant immortality. He went on to sign with Atlantic and racked up countless vinyls. He's collaborated with Spooner Oldham, Bobby Womack, and Mick Taylor. Accolades include the Rhythm & Blues Foundation's first Career Achievement Award in 1989 and induction into the Rock and Roll Hall of Fame in 2005. Sledge's magic and genius crosses all boundaries. His 1966 title "It Tears Me Up," from When a Man Loves a Woman: The Ultimate Collection, is an eternal classic.
Buy: iTunes
Genre: Soul
Artist: Percy Sledge
Song: It Tears Me Up
Album: When a Man Loves a Woman: The Ultimate Collection
Jennifer Koh


Virtuoso violinist Jennifer Koh was born in Chicago during the late '70s. Koh's credits include degrees from Oberlin and the Curtis Institute and over half a dozen albums to date. Her collaborations include conductor Marin Alsop, the Los Angeles Philharmonic, the Philadelphia Orchestra, the Montreal Symphony, and John Zorn. Currently New York based, Koh has received accolades from the International Tchaikovsky Competition in Moscow, the Concert Artists Guild Competition, and the Avery Fisher Career Grant. Her performance, with pianist Reiko Uchida, of "Road Movies: II. Meditative," written by Jennifer Higdon, from her Grammy-nominated album String Poetic-American Works: A 21st Century Perspective, runneth deep with beauty.
Buy: iTunes
Genre: Classical
Artist: Jennifer Koh
Song: Road Movies: II. Meditative
Album: String Poetic-American Works: A 21st Century Perspective
SUBSCRIBE TO & FOLLOW ENTERTAINMENT
THE spot for your favorite fan theories and the best movie recs. Learn more