John Cage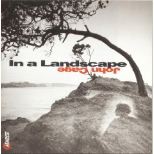 Experimental-music master composer and author John Cage was born in Los Angeles in 1912 into a cerebral household. After giving college a go, Cage dropped out and went on a European sojourn, ending up back in L.A., studying with the legendary composer Arnold Schoenberg. Cage made music out of anything he could conjure, including complete silence with his infamous 1952 piece "4:33." This imagination-stretching musical scientist experimented with plates and screws between the strings of the piano, an army of radios randomly broadcasting, tape players timed to bathtub gurgles and the whirr of blenders, whistles and kitchen percussion -- a complete faction of household appliances. Famous works include his book Silence (published in 1961) and the live-performance "Imaginary Landscape No. 4." Collaborations include musician David Tudor, choreographer/dancer Merce Cunningham, and artist Robert Rauschenberg. Among his many accolades are the Guggenheim Fellowship and the National Academy of Arts and Letters award, both in 1949, and an honorary Doctorate of Performing Arts from the California Institutes of the Arts in 1986. The genius passed away in New York City in 1992 and leaves us so many gifts. Start with Cage's 1948 title "In a Landscape," from In a Landscape.
Buy: Amazon.com
Genre: Ambient/Experimental
Artist: John Cage
Song: In a Landscape
Album: In a Landscape
Cold War Kids


Cold War Kids are the Long Beach, California-based rock unit of Matthew Aveiro, Jonathan Russell, Nathan Willett, and Matt Maust founded mid-decade. Credits include touring with The Figurines, Lollapalooza dates, and a dozen TV/soundtrack appearances. Cold War Kids' bassist Maust keeps an ongoing visual essay of the band's voyage that can be seen in gallery shows and books that coincide with album releases. This ear-catching quartette has something deep, sincere, and "press rewind" about them. Check out "Hospital Beds," from their 2006 release Robbers & Cowards. Catch 'em on tour soon.
Buy: iTunes
Genre: Rock
Artist: Cold War Kids
Song: Hospital Beds
Album: Robbers & Cowards
Tour: Visit
J.D. Souther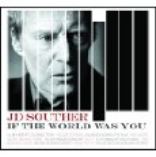 Wunderkind singer/songwriter and musician (drums, sax, guitar) J.D. Souther, a Detroit native, grew up in Amarillo in a home filled with music. His father, also a singer, owned a music shop. By his early 20s, J.D. was making his way on L.A.'s club scene, including West Hollywood's famous Troubadour, the stepping-stone of Jackson Brown, Don Henley, and other legends of '70s folk-pop royalty. Souther's co-writing credits include The Eagles mega-hits "Heartache Tonight," "Victim of Love," "New Kid in Town," and "The Best of My Love." Linda Ronstadt had success with Souther's "Faithless Love," "Simple Man, Simple Dream," and "Prisoner in Disguise." "In My Arms Tonight," from Souther's first solo release in two decades, If the World Was You (2008), takes you along miles of unquenched longing. Currently touring.
Buy: iTunes
Genre: Folk Rock
Artist: J.D. Souther
Song: In My Arms Tonight
Album: If the World Was You
Tour: Visit
Amazing Baby


The Brooklyn-based rock unit Amazing Baby was founded by frontman/nice guy Will Roan (formerly of Lions and Tigers) and guitarist Simon O'Connor. Doc Laaxo, Matt Abeysekera, and Don Devore round out the quintette. With the day-job-blues dues-paying and finger-bleeding behind them, the band is well on its way to the good stuff with their haircut-cool swaggering melodies. Start with the advance teaser "Headdress," from the upcoming release Rewild. "Play it loud!" (a phrase coined by Roan). Currently on tour.
Buy: iTunes
Genre: Rock
Artist: Amazing Baby
Song: Headdress
Album: Rewild
Tour: Visit
Public Image Ltd.


Public Image Ltd. is the U.K.-based post-punk ensemble founded and fronted by ex-Sex Pistol John Lydon. Radioactive from the late '70s to the early '90s, PiL began its roller-coaster ride of personnel with vocalist/songwriter Lydon, ex-Clash guitarist Keith Levene, and bassist Jah Wobble. Collaborations include Sam Ulano, Jonas Hellborg, and Ginger Baker. Revisit the classic "Rise," from the 1986 album Compact Disc, produced by Bill Laswell and featuring Steve Vai on guitar--it's iconic '80s.
Buy: iTunes
Genre: Experimental Rock
Artist: Public Image Ltd.
Song: Rise
Album: Compact Disc
Moussa Doumbia


Mali-born soul/funk composer arranger singer saxophonist Moussa Doumbia came on the music scene in the mid-'70s. Based in Abidjan, on Africa's Ivory Coast, Doumbia distilled Afro-beat, American R&B, and foundational funk into a unique cocktail. Collaborations include Francophone producers Cathy and Albert Loudes. Revel in "Keleya," from World Psychedelic Classics 3: Love's a Real Thing: The Funky, Fuzzy Sounds of West Africa.
Buy: iTunes
Genre: World
Artist: Moussa Doumbia
Song: Keleya
Album: World Psychedelic Classics 3: Love's a Real Thing: The Funky, Fuzzy Sounds of West Africa
SUBSCRIBE TO & FOLLOW ENTERTAINMENT
THE spot for your favorite fan theories and the best Netflix recs. Learn more