The Germs


The Germs are the L.A.-based punk unit founded in 1977 by legendary frontman Darby Crash, guitarist Pat Smear (Nirvana, Foo Fighters), and bassist Lorna Doom. Drummer Don Bolles (named for a murdered newspaperman) joined shortly thereafter. The day before John Lennon's assassination, Crash tragically committed suicide at the age of 22. As a result, the Germs disbanded until 2005, when the film What We Do Is Secret went into production. Movie's lead Shane West joined Smear, Doom, and Bolles to revive the Germs. Collaborations include Belinda Carlisle, Joan Jett, and Jack Nitzsche. "Lexicon Devil," from the 1979 release GI, is melodic mayhem. Currently touring.
Bix Beiderbecke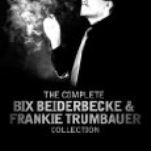 20th-century jazz great Leon Bismark "Bix" Beiderbecke, was born in Davenport, Iowa, in 1903, the youngest of three and a wonder child. Young Bix was a restless and rebellious soul who had no interest in routine music lessons or academics. A bona fide individualist, Beiderbecke paved his own musical ideology with the cornet, calliope, and piano. By his teens, Bix made his way onto the Chicago jazz circuit and later New York City. Collaborations included Hoagy Carmichael, Jimmy Dorsey, Joe Venuti, and Paul Whiteman. Bix's penchant for heavy imbibing and a history of frail health resulted in his premature death at 28, in Queens, New York. Remember this master with the Roaring '20s recording of "The Love Nest," from The Complete Bix Biederbecke & Frankie Trumbauer Collection.
Buy: iTunes
Genre: Jazz
Artist: Bix Beiderbecke
Song: The Love Nest
Album: The Complete Bix Biederbecke & Frankie Trumbauer Collection
Finley Quaye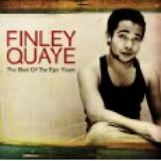 Pop reggae hero Finley Quaye was born in Scotland in 1974. The youngest of seven from Ghanaian-Celtic roots, Finley grew up fast in an all-too-complicated youth. Quaye is of a rich musical bloodline: jazzist father Cab Quaye, guitarist brother Caleb Quaye, and rap-artist nephew Tricky. His accolades include MOBO's 1997 award for Best Reggae Act and 1998's Brit Award for Best British Male Artist. Collaborations include William Orbit, Beth Orton, and A Guy Called Gerald. Bandmates have included Chris Campbell (guitar), Hamlet Luton (bass), Matthew Phillip (drums), David Connally (keys), and Lord Eric and Winston Lewis (percussion). "Sunday Shining," from Quaye's 2008 release The Best of the Epic Years, has a cavernous sincerity and the power to unlock you. Currently on tour.
Buy: iTunes
Genre: Reggae/Pop
Artist: Finley Quaye
Song: Sunday Shining
Album: The Best of the Epic Years
Tour: Visit
The Killers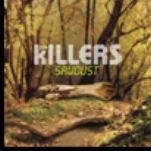 The Killers are Las Vegas rockers Brandon Flowers (vocal, synths), Mark Stoermer (bass), David Keuning (guitars), and Ronnie Vannucci (drums). Founded early this decade, the quartette is now several albums deep. The potent "Tranquilize," featuring rock master Lou Reed, from their 2007 release Sawdust, is moving. Currently touring.
The Low Anthem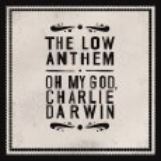 Providence-based trio The Low Anthem is Ben Knox Miller (guitars, banjo, pump organ, horns, drums), Jeff Prystowsky (bass, guitars, pump organ, vocals), Jocie Adams (pump organ, drums, guitars bass, vocals), and a battalion of eclectic instruments. Founded in 2006, the band has already racked up praise, being named Best New Act by the Boston Music Awards and Artist to Watch by XPN and winning Best Album honors in The Phoenix's 2008 poll. "Don't Nobody Turn You," from The Low Anthem's third release Oh My God, Charlie Darwin, is tender and intense. Currently touring.
Buy: iTunes
Genre: Rock
Artist: The Low Anthem
Song: Don't Nobody Turn You
Album: Oh My God, Charlie Darwin
Tour: Visit
The Yeah Yeah Yeahs

The electro-punk-pop bicoastal trio The Yeah Yeah Yeahs, comprising vocalist Karen O, guitarist Nicolas Zinner, and drummer Brian Chase, was founded in 2000. The outfit has shared touring time with The White Stripes, The Strokes, Sleater-Kinney, and Jon Spencer Blues Explosion. The Yeah Yeah Yeahs make very good noise with the rousing and memorable "Skeletons," from their 2009 release It's Blitz (Deluxe Edition). On tour now.
Buy: iTunes
Genre: Rock/Pop
Artist: The Yeah Yeah Yeahs
Song: Skeletons
Album: It's Blitz (Deluxe Edition)
Tour: Visit
FOLLOW HUFFPOST