The tragic loss of Michael Jackson leaves a titanic mountain of sorrow. He gave so much and asked so little in return. Jackson was our 20th century pop Mozart.
Maria Creuza


Brazil's Maria Creuza, singer and percussionist, was born in Bahia, 1944. Coming into fashion in the '60s and '70s, Creuza's swinging bossa beat took Brazil, Japan, and France by storm, and the influence of her sound continues to be heard in the works of today's pop plenipotentiaries. Collaborations include Antônio Carlos Pinto, Toquinho, Vinicius de Moraes, Antônio Carlos Jobim, and Dori Caymmi. Accolades include best song interpretation at the 1969 University Festival in Rio and best song runner-up at the II World Festival of Popular Music in Tokyo in 1972. Creuza's duet with Vinicius de Moraes, "Canto de Ossanha," from their 1970 release Vinicius de Moreas, has a very memorable pocket.
Buy: iTunes
Genre: Bossa Nova
Artist: Maria Creuza
Song: Canto de Ossanha
Album: Vinicius de Moreas
Skeletons


Brooklyn art-rock quartette Skeletons was founded this early decade by Hawaii, Colorado, and Illinois imports Matt Mehlan, Jason Chavez, Anthony Lowe, and Jonathan Leland. Their sound is artful, innovative, and incredibly harmonic. The title "Stepper a.k.a. Work," from their 2008 release Money, is wrought through with creative turns. Currently touring.
Buy: iTunes
Genre: Experimental Rock
Artist: Skeletons
Song: Stepper a.k.a. Work
Album: Money
Tour: Visit
Tammy Wynette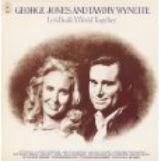 Mississippi-born Tammy Wynette (a.k.a. Virginia Wynette Pugh) was one of country music's leading ladies. Rising from the ashes of troubles no one should ever have, Wynette produced a catalog overflowing with salvation and candor. She pulls you in with her soaring voice and genuine soul. Accolades for this Country Music Hall of Famer include two Grammy Awards, 10 additional Grammy nominations, and three CMAs. Collaborations include Loretta Lynn, Dolly Parton, and a legendary partnership with George Jones. After suffering poor health for two decades, Wynette passed in 1998. "Let's Build a World Together," from Wynette and Jones's 1973 album Let's Build a World Together, is heartbreaking and poignant.
Buy: iTunes
Genre: Country
Artist: Tammy Wynette
Song: Let's Build a World Together
Album: Let's Build a World Together
Camera Obscura

Glasgow, Scotland's Camera Obscura is the alt-rock fivesome of Tracyanne Campbell (vocals, guitars), Gavin Dunbar (bass), Lee Thomson (drums), Kenny McKeeve (guitars, vocals), and Carey Lander (piano, organ, vocals). (Nigel Baillie, on trumpet and percussion, occasionally makes it a sextet.) Founded in the late '90s, the band has released four albums and a handful-plus of singles. Collaborations include John Henderson and Stuart Murdoch (Belle & Sebastian). "The Sweetest Thing," from Camera Obscura's 2009 release My Maudlin Career, is sugary and regretless. Currently touring.


Buy: iTunes
Genre: Alternative Rock
Artist: Camera Obscura
Song: The Sweetest Thing
Album: My Maudlin Career
Tour: Visit
Toots Thielemans


Master of jazz harmonica Toots Thielemans was born in Brussels in 1922. By the age of 3 he picked up the accordion, and by his teens he made his way to harmonica and then guitar. Relocating to France as the Nazi cloak tightened on Belgium, Thielemans fell in love with jazz. When the Nazis had sewn up France, Thielemans returned to occupied Belgium. Brussels club circuit, 1940s: Thielemans was performing with Edith Piaf and Stephane Grappelli. Mid-century NYC, Thielemans became an installation at the famous Birdland jazz club. Collaborations include Joni Mitchell, Charlie Parker, Benny Goodman, Milt Jackson, Miles Davis, George Shearing, Ella Fitzgerald, Billy Joel, Bill Evans, Louis Bonfa, Quincy Jones, and Paul Simon. Thielemans's iconic soundtrack credits include Midnight Cowboy, The Getaway, The Sugarland Express, and Sesame Street. With a legion of great works to enjoy, start with "The Peacocks," from the definitive collection Verve Jazz Masters 59: Toots Thielemans.
Buy: iTunes
Genre: Jazz
Artist: Toots Thielemans
Song: The Peacocks
Album: Verve Jazz Masters 59: Toots Thielemans
Dead Confederate


Dead Confederate is the Athens, Georgia-based rock ensemble of Hardy Morris (vocals, guitar), Brantley Senn (bass), John Watkins (keys), Jason Scarboro (drums), and Walker Howle (guitar). Founded in 2006, they have released two CDs to date. Dead Confederate brings something very satisfying to the table with the title "Wrecking Ball," from their 2008 release Wrecking Ball. Sink your teeth in. Currently on tour.
Buy: iTunes
Genre: Rock
Artist: Dead Confederate
Song: Wrecking Ball
Album: Wrecking Ball
Tour: Visit
SUBSCRIBE AND FOLLOW
Get top stories and blog posts emailed to me each day. Newsletters may offer personalized content or advertisements.
Learn more