Dog Ears Music: Volume Sixty-Four


The Beginning of the End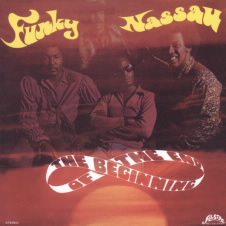 The Beginning of the End is the Bahamian soul-funk unit founded in the late '60s by brothers/vocalists Liroy (guitar), Frank (drums), and Raphael (organ) Munnings, with bassist Fred Henfield rounding out the band. The group went on to have a No. 15 hit on the Billboard singles chart with the title "Funky Nassau-Part 1" in 1971, but never achieved the recognition they so deserved. Time to add them in your music library with "Pretty Girl," from their debut album, Funky Nassau.


Buy: iTunes
Genre: Soul/Funk
Artist: The Beginning of the End
Song: Pretty Girl
Album: Funky Nassau
Ghostland Observatory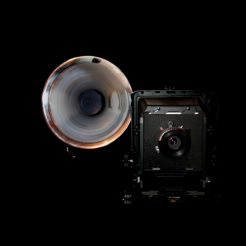 Ghostland Observatory is the electronica/glam-rock Austin-based duo of Aaron Behrens (vocals, guitar) and producer Thomas Turner (drums, synthesizer). Behrens and Turner were in local instrumental outfit Waking Helix when they decided to get funky late in 2002. After a couple years of onstage experimentation, Ghostland Observatory was born. They have a no-one-is-the-boss-of-me strut. Turn the title "Sad Sad City," from their 2006 release Paparazzi Lightning, up way north. Currently touring.

Buy: iTunes
Genre: Electronic Rock
Artist: Ghostland Observatory
Song: Sad Sad City
Album: Paparazzi Lightning
Tour: Visit
Peter Broderick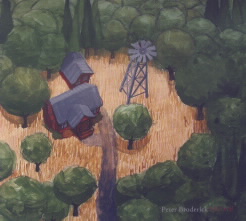 Singer/songwriter Peter Broderick was born in 1987 in Portland, Oregon. He studied classical violin as a child and now masters of a variety of instruments. Amidst his humble and sumptuous arrangements, Broderick pulls you in with a specific gravity--something very, very sincere. His collaborations include M. Ward, Horse Feathers, and Laura Gibson. Currently a Copenhagen resident, Broderick tours the world with Danish electro-folk collective Efterklang. The title "Not at Home," from his 2008 release Home, produced by Broderick himself, is a reposeful gem.

Buy: iTunes
Genre: Experimental Folk
Artist: Peter Broderick
Song: Not at Home
Album: Home
Simentera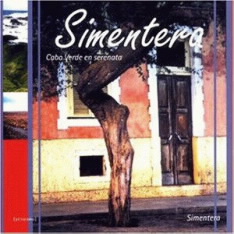 Simentera is the Afro-Portuguese Cape Verdean nine-piece orchestra founded in 1992 by a group of musicians who also have well-rounded professional careers as attorneys, architects, and doctors. Members include founder Mario Lucio de Sousa (guitar, harmonica, accordion, percussion), Carlos Gomes (sax, percussion), Elisio Faria Djembé (congas, agogó, pau-de-chuva), Kim Bettencourt (ukulele), Maria de Sousa (percussion), Nicolas Soares (guitar), Pepey Bettencourt (guitar, chequere), Terezinha Araújo (percussion), and Tété Alhinho (percussion). Listening to them is transporting. Download "Cola Boi," from Simentera's 2000 release Cabo Verde en Serenata.

Buy: iTunes
Genre: World
Artist: Simentera
Song: Cola Boi
Album: Cabo Verde en Serenata
Lucky Millinder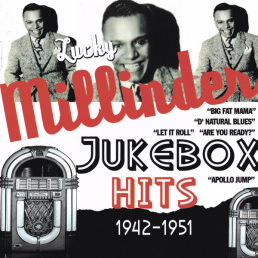 R&B avatar and big band leader Lucky Millinder was born in Alabama nearly a century ago and raised in Chicago. After paying his dues on the Chicago club circuit, he became a staple of Harlem's legendary Cotton Club, and in 1940 he formed the Lucky Millinder Orchestra. Millinder's instrument was himself: He had a brilliant ear for orchestrations and arrangements, laying much of the groundwork for R&B. He recorded several sides for Decca and King Records and charted four hits in the late '40s. His collaborations include Dizzy Gillespie, Rosetta Tharp, and Bull Moose Jackson. Sadly, Millinder's later years were spent in obscurity, working at a liquor store and doing the occasional radio show. He passed away in New York City in 1966, and twenty years later, in 1986, he was inducted into the Alabama Jazz Hall of Fame. This ringmaster leaves behind the sound of jubilation on "Are You Ready," from the collection Jukebox Hits 1942-1951.

Buy: iTunes
Genre: R&B/Big Band
Artist: Lucky Millinder
Song: Are You Ready
Album: Jukebox Hits 1942-1951
Hilary Hahn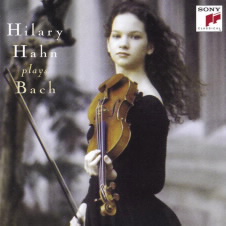 Classical violinist Hilary Hahn was born in Lexington, Virginia, in 1979. Just before her 4th birthday, she picked up the violin and never put it down. Hahn's extensive classical education includes studies with Klara Berkovich, Jascha Brodsky, Felix Galimir, and Gary Graffman. Collaborations include Josh Ritter, the Los Angeles Philharmonic, the Munich Chamber Orchestra, the Budapest Festival Orchestra, Tom Brosseau, and M. Night Shyamalan. Accolades include two Grammys, several Echo awards, and the 2008 Gramophone Artist of the Year award. The title "Partita No. 3 in E Major, BWV 1006: V. Menuet II," from Hahn's 1997 release from Hilary Hahn Plays Bach, swells with grace.

Buy: iTunes
Genre: Classical
Artist: Hilary Hahn
Song: Partita No. 3 in E Major, BWV 1006: V. Menuet II
Album: Hilary Hahn Plays Bach