Benji Hughes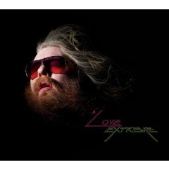 Artist, musician, and singer/songwriter Benji Hughes hails from Charlotte, North Carolina. His debut is a well-crafted 25-song extravaganza, A Love Extreme, recorded in L.A.'s boho enclave Silverlake and co-produced by Hughes and Keefus Ciancia. Hughes sings of unrequited love, romantic longing, and basic hormonal lust, all of which are layered with a sparkling sense of wit and a lot of talent. Hughes's voice is buttered in vulnerability and intent. The album is a carnivalesque fest and completely engaging. The title "Tight Tee Shirt" is a great intro to this very interesting and gifted human being. On tour now.
Buy: iTunes
Genre: Rock
Artist: Benji Hughes
Song: Tight Tee Shirt
Album: A Love Extreme
MySpace: Visit
Dolly Parton


Iconic genius, singer/songwriter, actress, and entrepreneur Dolly Parton has always given so much and so endlessly. Through her Dollywood Foundation's Imagination Library, preschoolers get a book a month from birth to age 5. Her program has extended to hundreds of communities in over 40 states, donating millions of books. Dolly says, "My dad was prouder of me for this program than for my music career. He thought it was grand that all the kids called me the Book Lady." Besides her singing, writing, and playing the guitar to perfection with a full-length manicure, her title "I Will Forever Hate Roses," from the 2008 album Backwoods Barbie, will make you love Dolly even more than you already do. Please visit this fine lady's Imagination Library and see how you can help.
Buy: iTunes
Genre: Country
Artist: Dolly Parton
Song: I Will Forever Hate Roses
Album: Backwoods Barbie
Visit: Imagination Library
Miriam Makeba


Singer and human-rights activist Miriam Makeba (a.k.a. Mama Africa) was born in 1932 in South Africa. Makeba is a pioneer of African/world music, helping to put it on the map in the '60s. Her career started in the '50s with The Cuban Brothers, The Manhattan Brothers, and female vocal group The Skylarks. In the early '60s, Makeba was banned from her native country for her anti-apartheid stance, and found asylum in London, where she met Harry Belafonte, who championed her relocation to the U.S. Together they created hits including "Pata Pata" and the "Click" song. At the time, Makeba was married to trumpet player/fellow musician Hugh Masekela; they later divorced, and in 1968, she wed Black Panther leader Stokely Carmichael. Nina Simone was a close friend and advocate. In 1987 Makeba also participated in Paul Simon's Grammy-winning album of the year Graceland. The title "Mbube," from the 1991 album Africa, is a world classic.
Buy: iTunes
Genre: World
Artist: Miriam Makeba
Song: Mbube
Album: Africa
Bodies of Water


Los Angeles-based quartetto Bodies of Water are David Metcalf (vocals, guitar), Meredith Metcalf (vocals, organ), Jessie Conklin (drums), and Kyle Gladden (vocals, bass). Self-described as an amalgam of gospel, punk rock, American folk, tropicalia, prog rock, and musical theater. Bodies of Water often invite guest artists and other musicians onstage. Their quicksilver melodies and thickly layered harmonies flirt and tickle your auditory cortex. "Here Comes My Hand," from the recent album Ears Will Pop & Eyes Will Blink, is refreshingly uplifting. Currently touring.
Buy: iTunes
Genre: Alt Rock
Artist: Bodies of Water
Song: Here Comes My Hand
Album: Ears Will Pop & Eyes Will Blink
Tour: Visit
Aaron Comess


Producer, composer, and drummer (and co-founder of The Spin Doctors) Aaron Comess was born in Phoenix and raised in Dallas. Picking up the piano at the age of 5, drums at 9, Aaron truly began his musical awakening as the Bar Mitzvah boy, auditioning for manhood studying melodies of the Haftorah (the world's oldest songbook), suffering the typical teenage dread and fear of his omniscient cantor. Comess ultimately grew to appreciate his studies as amongst his most relevant early musical experiences. Comess's collaborations include Chris Whitley, Marc Cohen, Rachael Yamagata, and Natasha Bedingfield. His production credits include Joan Osborne, Bilal, and The Spin Doctors. Comess possesses a deep well from which to draw. Indulge in this multifaceted and talented artist's "Lullaby for Bkuzmo," from his 2006 release Catskills Cry.
Buy: iTunes
Genre: Experimental Instrumental Rock
Artist: Aaron Comess
Song: Lullaby for Bkuzmo
Album: Catskills Cry
Dillinger


Illustrious reggae artist Dillinger, born Lester Bullocks 1953 in Kingston, Jamaica, is famous for his late-1970s toasting track "Cocaine in My Brain" (original title: "Cokane in My Brain"). Other compositions: "Marijuana in My Brain," "Crab in My Pants," and "Say No to Drugs." His collaborations include Sly Dunbar, Robbie Shakespeare, Lee "Scratch" Perry, Winston "Niney" Holness, Augustus Pablo, Count Ossie, and Clement "Sir Coxsone" Dodd. Dillinger has an infectious and ironic air tinged with rebelliousness. "Cocaine in My Brain," from the 2000 album re-release Cocaine in My Brain, will make you cut a rug.
Buy: iTunes
Genre: Reggae
Artist: Dillinger
Song: Cocaine in My Brain
Album: Cocaine in My Brain
SUBSCRIBE AND FOLLOW
Get top stories and blog posts emailed to me each day. Newsletters may offer personalized content or advertisements.
Learn more