As much of the world looks forward to the promise of a New Year, there's another group, nearly a billion strong, whose only promise is a continued struggle -- against hunger, against poverty -- to survive.
No fireworks like those in Sydney, or crystal ball drop as in New York City. Just another day with an empty larder, empty belly, empty hopes and the bleakest of futures. And this in the wake of the season of greatest excess.
It's an old axiom, but it's true -- need knows no holiday. The nickels, dimes and quarters that clanged into buckets, the dollars placed carefully into envelopes and offering plates, and the online transactions over the holidays fill important gaps. A family eats for a week. A child is vaccinated. A well is dug.
But after the week of food, all it takes is a drought, lingering illness or accident, and the families are back where they started--on the razor's edge of life. A place where no family, no man, woman or child should have to reside.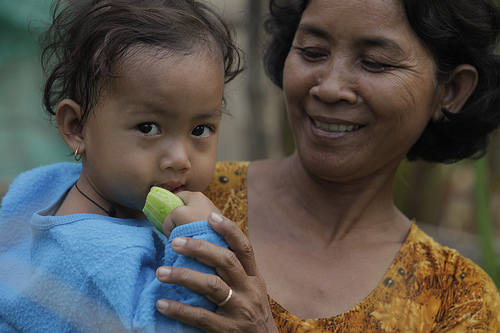 There are a host of organizations willing to help these families year-round, through your gifts, your donations -- 1.1 million in the United States alone. They run the gamut for work -- immediate need after a disaster, medical care, dental care, preventing child and sex trafficking. We at Heifer International are among them, providing community development through agricultural inputs and development, with a strong focus on women.
All work for good, most do good work, and there is more than enough need to go around. So how does a donor, or a potential donor decide which organization to support? How do you decide, as you do with your retail dollar, the best return on investment, because it is an investment. Donors should expect benefit from their donations -- change, improvement, hope and, eventually, opportunity.
For Heifer International, sustainability -- resilience, the ability to endure climatic shocks and the other ups and downs of life -- is our "closer," if you will. And we think it's a good measure for all development organizations. Lasting success depends on the degree to which an organization's work empowers a community to not only create change, but to make it lasting -- long beyond the time the organization moves on to work in another area of need.
Many charity evaluators suggest making investment decisions based upon expense-to-program ratio -- how much it costs to pay salaries and keep the lights on against how much is invested in the field. For many organizations, this is a tried ad true measure, but not so for organizations like Heifer, whose work is an investment of time and dollars.
We don't write a check or provide an animal, training or tool and move on. We work alongside the community, at their invitation, to understand what they need to create their own success. In our case that usually involves livestock, seeds or trees, but it always includes training -- months and even years of training. In animal welfare, accountability, full participation, including women at every level in every decision, and in what we call Passing on the Gift.
Every Heifer partner family agrees to pass on the first-born female offspring of their animal, along with training, to another family in need. Imagine the price of that gift. A family that has nothing receives a cow and is expected to pass on the first-born female calf, a staggering share of their still-new assets, to another family. And, amazingly, they do it joyously, willingly. Would we be so giving?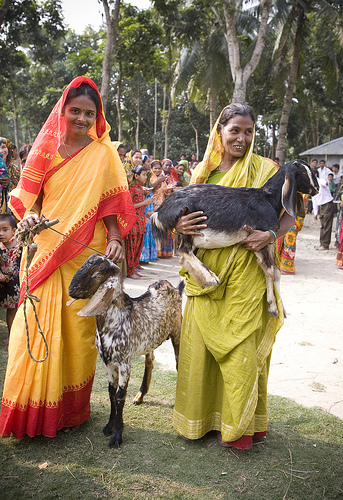 Need exists everywhere. In Asia and Africa, and in your own back yard. We all have the opportunity to create change, to restore hope and opportunity to the hopeless and to the helpless.

Help make it a Happy New Year for all -- please extend your hand -- to Heifer International or to another organization doing good and important work -- lasting work. We're all of us better if we work together.