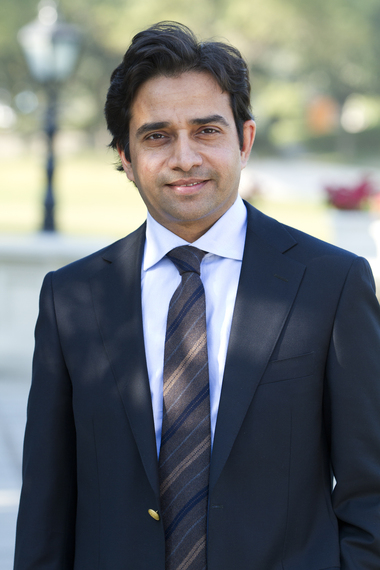 For me, being a sustainable business is about more than filling green quotas for recycling and energy preservation. It is about a commitment to supporting sustainability in every corporate decision, and investing time and resources to achieve real change that contributes to creating a sustainable future that benefits both the natural environment and the global community.
Nature needs nourishment and care if it is to survive the consequences of our complex and modernised society, and making an active effort to balance out the carbon footprint we make on the world is the best place to start. Our ethos at DLF5 is to encourage sustainability whilst contributing significantly to building the new India. We are committed to ecologically sustainable development and we believe in adopting the best practices to respect and ethically sustain our environment.
On Earth Day in 2013, we made history by conducting one of the largest tree-transplantation exercises in South Asia. Under my leadership, over 250 mature trees were transplanted to another location within our real estate development using the latest technology and equipment.
I am strongly against destroying healthy trees and replacing them with manmade imitations, and am committed to initiatives that aim to preserve as much of our world's natural resources as possible. Maintaining our trees is also important for us to ensure superior air quality and our dedication to providing an abundance of beautiful open green space.
We strive to ensure survival of our green cover and to deal with the issue of depreciating ground water levels, we set up a sewage treatment plant and ultra-filtration plant. The treated water is recycled and used for all non-domestic applications such as irrigation, horticulture, flushing of toilets, DG and AC Cooling Tower and construction. It is additionally used for irrigating our two golf courses at the DLF Golf and Country Club.
We have also set up our own electric substation at DLF5 to meet the growing demands of our constantly developing city in Gurgaon. Due to our continued efforts towards eco-friendly sustainability, our flagship condominium The Camellias and world-class Two Horizon Center business hub are pre-certified platinum in accordance with the LEED India Green Building Rating System.
Educating people on how to change their lifestyles to become more eco-friendly is key to long-term change and a sustainable future. Residents of DLF5 started a campaign to encourage our community to be more environmentally responsible and take pride in our city. It is wonderful to see our residents coming together to convert a crisis into an opportunity to save our tomorrow. I believe that collaborative initiatives like this can bring a positive change in society as well as reduce damage to the environment.
Although we are proud of our achievements towards sustainability, these are not vanity projects or token activities - they are at the heart of our corporate decisions. Last August, the Indian government passed a law to encourage corporate philanthropy and environmental sustainability, requiring large companies to spend at least 2% of their profits every year on corporate social responsibility.
We truly believe in the cause for going above and beyond this to make a positive contribution to the world, and hope that we can encourage and inspire others to do the same.
My personal commitment and drive towards creating a sustainable future comes from my desire to build a better world for future generations. We have all seen in the news the effects that climate change is already having on our world, as well as predictions of what disasters could occur if society does not come together and heed these warnings.
Corporations should make an active contribution towards sustainability and environmental security - as business leaders and influencers, we have this responsibility.
Pioneers for Change is a seed-bed for innovative thought. An activator of personal potential. A catalyst for collective energy. A community to drive social change.
Our annual, international Fellowship is open to anyone aged 28 - 108 years old. We gather change-makers -- a business person, a community person, an investor, a thinker or doer -- who are willing to harness their talents, energy and resources as a force for good. Pioneers for Change is an initiative of Adessy Associates.
Adessy Associates believes a better world is possible, and inspires and equips organisations and individuals to make positive change happen for the benefit of people, planet and profit. Our bespoke interventions harness sustainability, innovation, consciousness and purpose. We are B Corp certified.
About Aakash Ohri
Aakash Ohri is Executive Director of DLF, India's leading real estate development company. DLF's latest project is DLF5, a state-of-the-art, integrated development offering high-end residential, commercial, retail and community facilities.
Aakash holds an MBA in International Business from Nottingham Trent University, U.K. and is a graduate of the General Management Programme at Harvard Business School, U.S.A.
FOLLOW HUFFPOST