Fact: The only thing more satisfying than saying baklava is eating it. So let's get right to our recipe for baklava pie. It's got all the things you love about the traditional kind--crunchy nuts, gooey honey, flaky phyllo dough--but we prepare the dessert like a pie rather than a pastry. Just serve the slices with forks and skip the whole sticky-fingers thing.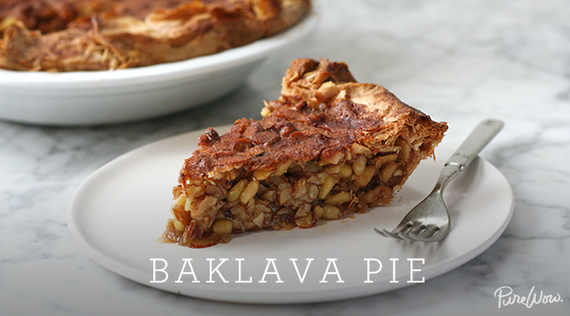 SUBSCRIBE AND FOLLOW
Get top stories and blog posts emailed to me each day. Newsletters may offer personalized content or advertisements.
Learn more