Take a look at PureWow's favorite Mexican food, from coast-to-coast.
Zona Rosa
Brooklyn, NY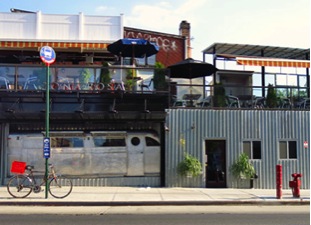 Zona Rosa pays homage to the Mexico City neighborhood of the same name and its legendary street food. Make no mistake, though: These aren't your basic burritos and greasy tacos. We're talking queso fundido with chorizo, sweet-corn tamales, "drowned" sandwiches and watermelon margaritas with jalapeño-infused tequila.
La Urbana
San Francisco, CA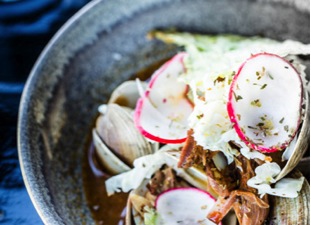 Chips and guac, tacos and margs. These are likely the first things that come to mind when you think about Mexican food. And they are not what you will find at La Urbana. You won't even get regular ol' margaritas here. Instead, sip on the Violet Flower cocktail, smooth tequila mixed with lush citrus and topped with a crisp rosé Champagne.
Marx Foods
Seattle, WA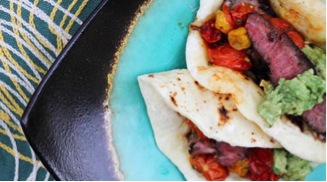 The magic of most steak tacos is in the meat. But after making Seattle-based Marx Foods' recipe for a recent weekend dinner party, we discovered that the cherry-tomato garnish is the real star of the plate. The slow-roasted tomatoes emerge from the oven soft and juicy, and prove to be the perfect partner for the spice-rubbed flank steak. We're already planning to repurpose the tomatoes in a light summer pasta or as a topping for an easy bruschetta appetizer.
Get the recipe here: Steak Tacos With Slow-Roasted Tomatoes
Or, if you prefer fish tacos, you'll love Cree LaFavour's recipes for Fish Tacos with Tamatillo-Radish Salsa.
Blue Plate Taco
Santa Monica, CA
The place had us at a glance: patterned tile floor, cowhide chairs and hanging wicker lights designed by decorator-to-the-starts Tim Clarke. Then there's the matter of the food. We found the fresh tortilla chips with salsa ($2) awfully addictive and the vodka-laced prickly-pear-and-hibiscus agua fresca ($12) relaxing and flavor-packed. The mixto ceviche "small plate" of meaty shrimp, octopus and lobster ($15) is a whole meal, but you wouldn't want to miss the perfectly balanced tacos ($3.50 to $10), which range from chicken to lobster.