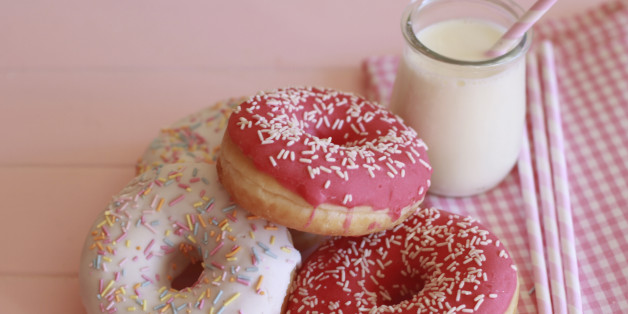 Ladies and gentlemen, today is a big day. We'd like to introduce to you the easiest doughnut recipe ever. We use premade biscuit dough, cut a hole in the middle of each round and then fry up those bad boys. No doughnut would be complete without icing and sprinkles...and an ice-cold glass of milk.
SUBSCRIBE AND FOLLOW
Get top stories and blog posts emailed to me each day. Newsletters may offer personalized content or advertisements.
Learn more