You can never have too much of a good thing, especially if it involves cookies -- which is why we turned homemade chocolate-chip cookie dough into a tart crust, ready for any kind of filling your heart desires. (You could also use store-bought dough in a pinch.) We highly recommend our chocolate ganache filling, which is right at home in this crust. Or you could use whipped cream, pudding or even your favorite ice cream.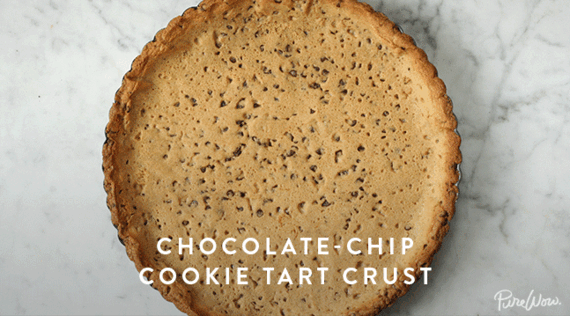 SUBSCRIBE AND FOLLOW
Get top stories and blog posts emailed to me each day. Newsletters may offer personalized content or advertisements.
Learn more