Everyone needs a little pick-me-up. Sometimes it's a latte. Sometimes it's chocolate. But what about a recipe with a little bit of both? That's the thinking behind our espresso cheesecake.
We bake it New York-style--extra tall and rich--and make it even more impressive by coating it in shiny chocolate glaze.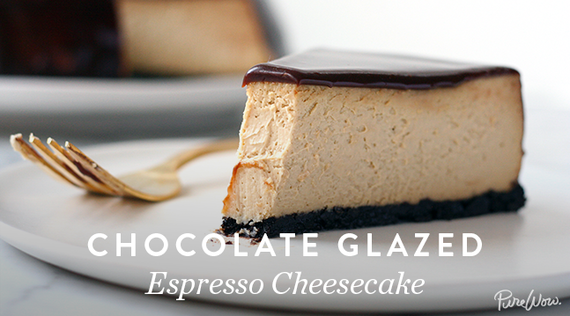 SUBSCRIBE AND FOLLOW
Get top stories and blog posts emailed to me each day. Newsletters may offer personalized content or advertisements.
Learn more