Chips are great, be they of the potato, bagel or pretzel variety. (We'll even snack on the kale kind when feeling virtuous.) So why do sweets get left out of the equation? Enter doughnut chips. All you need is half an hour and a waffle iron, and you'll end up with crispy caramelized chips made from yesterday's breakfast.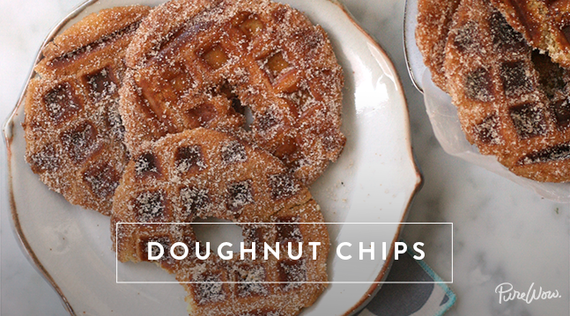 SUBSCRIBE AND FOLLOW
Get top stories and blog posts emailed to me each day. Newsletters may offer personalized content or advertisements.
Learn more