Remember back in the day when you'd open your lunch box to find an individually wrapped snack cake waiting for you? It was that perfect moment when all of your friends were jealous and you pushed your carrot sticks aside to gobble it up. You may be grown up now, but that doesn't make the concept of a chewy oatmeal cookie filled with silky vanilla cream any less appealing. Follow this recipe to make them yourself and relive the glory days.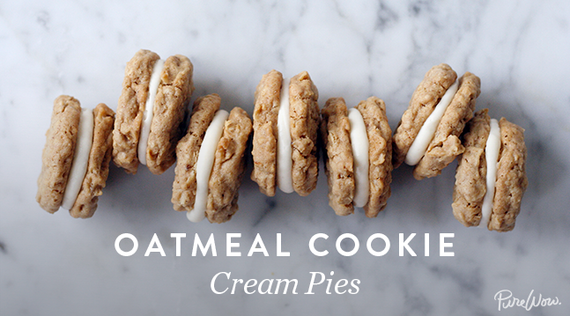 SUBSCRIBE AND FOLLOW
Get top stories and blog posts emailed to me each day. Newsletters may offer personalized content or advertisements.
Learn more