Quick: Chocolate or vanilla? You're in luck, because with this recipe you get to have both.
In our riff on the classic black-and-white cookie, we don't frost a cake-like base with the two flavors. Instead, we make each cookie from half vanilla dough with chocolate chips and half chocolate dough with vanilla chips. This way, you're guaranteed a little of both in every bite.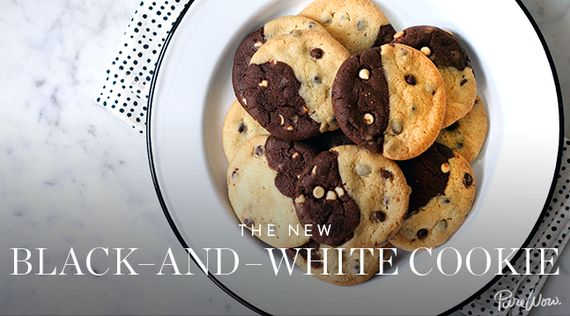 SUBSCRIBE AND FOLLOW
Get top stories and blog posts emailed to me each day. Newsletters may offer personalized content or advertisements.
Learn more