Love is in the air and Valentine's Day is here. I'm planning to join my single girlfriends and celebrate the occasion with a few cocktails, maybe a bit of shopping, and a nice home-cooked dinner at the home of our resident hostess. Thinking back on my own V-Day wish lists over the years, I never really wanted anything extravagant -- flowers were usually enough. But in the spirit of my rapidly-growing travel calendar, I've whipped up a jet setter's Valentine's Day wish list that ranges from sweet to spectacular.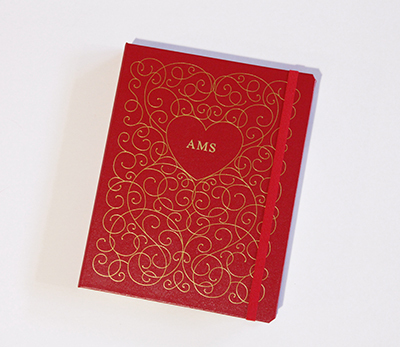 Vintage Love DODOcase
iPads are the darling of the tech accessory world with fashion's hottest designers delivering cases and accouterments that are just as fun as they are functional. Still, the "Rolls Royce of iPad cases" is none other than the durable and beautifully handcrafted DODOcase. Each one is created using bookbinding techniques, and the Vintage Love collection adds quite the romantic flourish to the design. The rich, red canvas is embossed with swirling, gold designs that meet in a heart at the center. When the case is closed, it looks like it could be the handwritten journal of a passionate love affair.
IOMOI personalized stationary
I'm still pretty old school when it comes to expressing sentiment. I still handwrite thank you notes and send post cards via snail mail. IOMOI is known for their personalized goodies and accessories that hearken to hospitality. The whimsical patterns and motifs that adorn the stationary have a global influence and speak to my adventurer's heart. Even if I'm not sending any love notes this year, handwritten notes of gratitude and appreciation for my friends and family are the perfect touch this V-Day.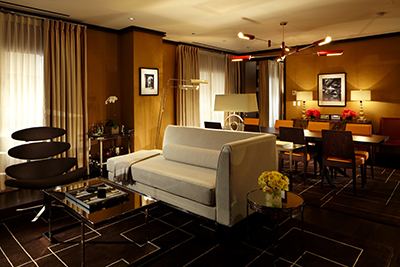 A suite at The Chatwal
This wouldn't be a jet setter's wish list without a fabulous hotel. The Chatwal, a five-star boutique property is in the heart of New York's Times Square. It doesn't matter that the city is buried under several inches of snow because this Art Deco showpiece is a luxurious way to escape the elements for a few days. As a fan of the Jazz Age in general, The Chatwal's Great Gatsby-esque décor marries the era's timeless elegance with modern sensibilities. I'd get pampered at the Red Door Spa, have dinner at the Lambs Club, and drink Manhattans in the Mezzanine Bar before retiring to my Shifman mattress and 400-thread count Frette linens.
Any of these gifts, large or small is sure to win the heart of a jet setting girl.
****
Quia Querisma is a digital marketer by day, freelance writer by night, and a traveler by nature. Get her latest insights on travel and fashion on her blog, MyJetSetStyle.com.
SUBSCRIBE AND FOLLOW
Get top stories and blog posts emailed to me each day. Newsletters may offer personalized content or advertisements.
Learn more