These questions originally appeared on Quora.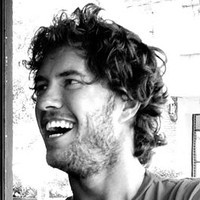 Answers by Blake Mycoskie, Chief Shoe Giver, Founder of TOMS
A: While I was on vacation in Argentina in 2006, I met volunteer workers helping children get shoes by going around collecting donations. It was very obvious to me that these children needed shoes to go to school and to protect their feet, but I wanted to make sure the kids were going to get another pair of shoes when those shoes wore out, when they grew out of them. And so, I thought, if I can start a business that can sustain the giving, then I can feel comfortable that these kids will get the shoes that they need, over and over again.
That really was the ah-ha moment for me. Most people look at problems in the third world and one word comes to mind: charity. But for me the word entrepreneurship came to mind. And that's why I started TOMS as a for-profit business with our One for One model. I knew if we could get people to buy our shoes, and continue to buy our shoes, that we could sustain the giving and that would solve the issue that I saw in Argentina.
Five years later, we launched the second One for One: TOMS Eyewear, helping to provide sight to those in need around the world.
To date, TOMS has given over 10 million pairs of new shoes to children in need and has helped to restore 175,000 people's vision around the world.
A: The TOMS Marketplace is the first-ever curated platform on TOMS One for One Shoes and Eyewear, featuring 30 companies and more than 200 products that inspire us or who were inspired by us and have a cause component as core to their mission statement. Our hope is that it becomes a sustainable model that lives on and takes on new people, companies and products.
Products range from home goods, jewelry, clothing, and tech goods from brands like The Honest Company, Movember, Cleobella, stone + cloth, and many more.
The TOMS Marketplace is a disruptive new business idea coming at exactly the right time. We have been talking about for a couple of years, and the idea really started to crystallize when my book Start Something That Matters came out. I kept hearing from so many social entrepreneurs about how TOMS had inspired them. I remember being in that position. When TOMS was younger, we had received such incredible support from more established brands such as Ralph Lauren, AT&T and Theory and now, with TOMS being in a similar position to help, the TOMS Marketplace was born.
A: More and more, consumers are looking for websites as lifestyle aggregators of brands and products that fit their needs and desires. This is true across many different categories, and is especially true during the holidays, when people tend to be thinking more about giving back.
In that sense, the TOMS MarketPlace is an aggregator of cause-related companies and products curated by TOMS. We believe our customers - and even those who aren't necessarily customers - trust the TOMS brand and what we stand for.
They are coming to our website because they want to buy or give a gift that gives back, and with Marketplace, they will have a much greater selection of choices, all in one place.
A: The companies and products that you see featured in Marketplace were hand-picked by the TOMS team following a multi-step interview process that included a review of both the companies' business practices and their giving philosophies.
These companies - ranging from small start-ups to established organizations - all share one thing in common: they're working to make a difference to use business to improve people's lives. We're inspired by that and want to see them succeed. We also want to make sure that we're working with companies who share our long-standing philosophy of corporate responsibility.
A: With TOMS Shoes, we work with more than 75 Shoe Giving Partners who have ongoing programs to help kids, families, and communities around the world. Shoe giving is integrated into our partners' everyday work such as health checkups; distribution of medicine and vaccines; micro finance programs; youth leadership programs; school support; and vocational training older teens.
But before we give, we listen to our partners; they're the experts on the ground. Then together we develop a strategy that supports their goals and respects the cultures in which they work. We are committed to providing new shoes to children as they grow, working with our partners to provide new shoes as needed sometimes as often as every six months.
With TOMS Eyewear, we currently help restore sight in 13 countries including the United States. A TOMS Eyewear purchase helps to provide sight for one person in three ways - prescription glasses, medical treatment, or a sight saving surgery. We are committed to investing in sustainable eye care for the long term.
With the help of Seva Foundation, our lead Sight Giving Partner, we support locally based organizations that train local residents to provide professional care. So it's not just an investment in the clinics and hospitals; it's an investment in the people who work in them.
More questions on TOMS:
SUBSCRIBE AND FOLLOW
Get top stories and blog posts emailed to me each day. Newsletters may offer personalized content or advertisements.
Learn more