This question originally appeared on Quora.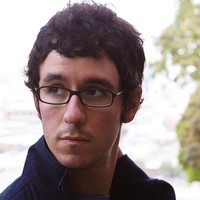 Answer by Joel Lewenstein, Product Designer at Quora
Any federally-funded program not deemed "necessary for the safety of life and protection of property" is shut down, though there appears to be no well-defined definition of this set. Most essential services (e.g. law enforcement) are covered under this definition, and many others have existing money to tide them through a shutdown (e.g. Medicare and food stamps). I was able to identify only a handful of changes likely to immediately affect many people:
Paper-based tax refunds and all tax audits would be halted, which could be substantive at certain times of the year [1]
The Federal Housing Administration would stop processing loan guarantees: "A shutdown of just a few days would cause some inconvenience and delay to FHA mortgage applicants looking to close on a new house -- as well as private lenders unsure of whether to approve loans that normally need to be endorsed by the federal government." [3]
Government employees put on furlough, most likely without pay. This won't effect most Americans, obviously, but "A senior administration official said a shutdown could idle 800,000 of the 1.9 million civilian federal workers." [4]
No new passports or visas issued [4]
There's a fair bit of regional (mostly D.C.) effects, like the Smithsonian museums and D.C. street sweeping. In general, it appears there's also a fair bit of confusion over exactly what would be shut down:
What is frustrating for government employees on the eve of a possible shutdown is that many have no idea whether their jobs are deemed exempt from a shutdown, says John Gage, president of the American Federation of Government Employees, the largest federal employee union.[2]
With the possibility of a government shutdown looming, Obama administration officials raced Wednesday to identify essential government services that would have to be provided if the government ran out of money. [4]
The NYTimes article [4] is the most comprehensive I'd found.
More discussion on 2013 U.S. Federal Government Shutdown:
SUBSCRIBE AND FOLLOW
Get top stories and blog posts emailed to me each day. Newsletters may offer personalized content or advertisements.
Learn more