This question originally appeared on Quora.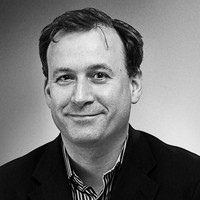 Answer by John DeMarchi,

Upfront, draft mocks are ridiculous, because so many picks will be traded (and teams will thus not be drafting from current positions).
But here are my guesses as of 2:00pm on draft day.
1. Three offensive tackles in the first four picks and possibly -- incredibly -- Fisher, Joeckel, and Johnson going 1-2-3 in that order. Someone is going to trade up for Lane Johnson.
2. Geno Smith to Cleveland at #6. If this doesn't happen, he'll land with the NYJ at #13. He's not getting out of the top 15 picks; someone will throw the dice. But crazy things happen - Aaron Rodgers went 24th, Drew Brees fell to round two, so it can happen, even for hyped guys.
3. Dee Milliner to the Lions at #5. If the Raiders take him at #3, then Ziggy Ansah (assuming Jacksonville doesn't take Ansah at #2).
4. I do not believe Tavon Austin goes top 10, and I'm probably the only person on Earth who feels that way. The last time a guy 5-9 or shorter went in round one, it was 1988 and pick #20 (Aaron Cox). I actually think he could slide to 16 (Rams) or even 23 (Vikings).
5. If they stay at #8, Buffalo takes either Ryan Nassib or Cordarelle Patterson at #8. The Browns could also shock people and take Patterson at #6.
6. Manti Te'o to the Ravens at 32.
7. Jarvis Jones to the Steelers at 17.
8. Margus Hunt comes of the board by pick 25, and it won't stun me if the Jets take him at 13. Most say he'll be round two. I disagree.
9. D.J. Hayden is going to be the first or second corner taken; he's not getting out of the top 10, and could go 10 to the Titans or 12 to Miami. Most have him in round two or three -- no way. I've seen the tape.
10. Buffalo will have Ryan Nassib somehow tonight. They'll get him; I just don't know whether they overdraft him at 8, or trade back into round one to get him around 23 or so.
11. Someone is going to take Barkley -- there's no way he's getting out of round one. Watch the Raiders (3), Browns (6) or Cards (7) do something. It's been TOO quiet lately on Barkley.
12. It's a hunch, but I think Vaccaro comes off the board by pick 16, Buffalo is going to deal FS Jairus Byrd to Dallas at 18 for that pick, and take Nassib or Patterson (if he's still there). The Bills kicked CB Williams inside this week -- I think they do not want to pay Jairus his $6.9 mm franchise salary, and I believe they are going to move him. Again: Have NOT heard or seen this anywhere, just a hunch.
Franchise quarterbacks (real or imagined) and pass rushers make the NFL go round. These positions will be over drafted. Someone, maybe Philly at 4 or even the Raiders at 3 or Jags at 2, is going to fall madly in love with Dion Jordan, or Ziggy Ansah, or even Sharrif Floyd -- and bet on upside.
Same with Geno, Barkley, Nassib, maybe E.J. Manuel ... it just takes one team to fall hard for you.
I don't think any RBs go round one this year; MLBs will be close, because Ogletree just got a DUI and Manti Te'o had an imaginary girlfriend. Not exactly what you want off the field with that duo so far.
Jarvis Jones, if the Steelers pass him at 17, could slide out of round one. I don't think the Steelers, Pats, and Ravens (all 3-4 clubs) would all pass, and Green Bay is another team that might bite. But man, his 40 times are scary bad for that spot. So I think a really productive player is going to slide into a really good situation with a GOOD team here, for once.
Barkevious Mingo is a player I have no handle on. Tests like a Hall of Famer, plays like the Invisible Man. Some see Derrick Thomas; I see Aaron Maybin. I wouldn't bite. So of course, my favorite team, the Bills, will probably draft this guy.
The fact so many teams are hating on Patterson tells me ... they are all liars, and he's going to go very high in the draft. We'll see. I just can't imagine he gets past the Browns (6), Bills (8), Jets (9), and Fish (12). I'll be amazed if he actually slides to 16-25 pick area. But Randy Moss went 21st, so it can happen. (Patterson isn't Moss as a prospect).
If I were the Jets, I'd be tempted to draft Cooper at 9 and Warmack at 13 (if I stay put), pair them with Ferguson and Mangold, and give Sanchez a brick wall in front of him (that he hopefully won't run into and buttfumble against). But the Jets need pass rushers (Mingo? Jones? Ansah or Jordan for sure if either slides to them at 9). And their skill guys are brutal -- maybe Eifert makes sense at 13. We'll see.
Teams that win get the QB, then the pick people, then the skill guys.
Teams that lose get the hood ornaments and have no engines.
This is a big boy draft; every team gets better tonight.
Bring it on.
More questions on NFL Draft 2013: