Update: ESPN is reporting that the Nets restructured their offer to Teletovic. He would now be paid under the taxpayer's midlevel exception, rather than the non-taxpayer's midlevel. This removes the hard salary cap of $74.3mm but means that Teletovic makes $3mm in 2012-2013, not $5mm. With that, the Nets are financially capable of signing Dwight Howard.
John Hollinger wrote an awesome piece about this over at ESPN, which I'm paraphrasing. You can read all the boring details about what's possible in the CBA here: http://www.cbafaq.com/
Basically, signing Deron isn't the issue. The Nets signed one player, Mirza Teletovic, to the non-taxpayer's midlevel exception of $5mm.
To qualify for the non-taxpayer's MLE, the Nets' total salary has to be under $74,307,000 for 2012-2013. They cannot go over that figure at all, no matter the reason. Here is a list of current players for the Nets, as well as cap holds (in place to ) for their current free agents:
Deron Williams - $17,177,193
Gerald Wallace - $8,900,000
Reggie Evans (recent sign-and-trade) - $1,600,000
Teletovic - $5,000,000
Joe Johnson - $19,752,645
Marshon Brooks - $1,610,040
Kris Humphries (cap hold) - $12,000,000
Brook Lopez (cap hold) - $7,692,458
Gerald Green (cap hold) - $854,389
Because the league roster minimum is 12 players, the CBA requires that each team books a 'to-be-filled' salary slot in their cap, the value of which is $473,604. Since we have three unfilled roster spots, that's $1,420,812.
If you add all that up, the Nets have $76,159,802 on the books for next year, which isn't kosher because they used the non-taxpayer's MLE. That figure needs to be $74.3mm.
Dwight Howard is due $19,536,360. If you assume you're doing a sign and trade with Howard for Brooks, Humphries, Lopez, and Green (plus draft picks)--that's $21,706,887 off their books.
Because you have four outgoing players, though, you need to add three minimum salaries of $473,604, so we have our minimum roster number of 12. The incoming trade value is then $20,957,172, which still puts the Nets over the $74.3mm figure by $1,103,807.
It may seem trivial, but that $1.1mm means Dwight won't be coming to the Nets.
Now, Williams might leave some money on the table so this deal could happen. Teletovic might not be inked for the full NTP-MLE, which would give the Nets some wiggle room. And if the Evans S&T falls through for any reason, there would be enough space.
Still, there are a few more reasons a D12-to-Nets trade is highly unlikely:
CBA rules state that you can't use a Restricted Free Agent who has received an offer sheet in a sign-and-trade. So if any team extends a qualifying offer to Brook Lopez, the Nets can't include him in a D12 package.
Even if no team makes Lopez an offer, the Nets will have to get Humphries, Green, and Lopez to resign for a combined $18.7mm in 2012-2013. That'll be near impossible, and that's why there's talk of Humphries walking. The math won't work if these players get paid market value.
The Nets can't take back any of the Magic's bad contracts, which makes it a highly worthless proposition for the Magic--they'd be gettings cents on the dollar. Part of the reason NJ was such a talked-about trade partner was because they had the cap room to take back a number of bad contracts. Not so anymore after the Joe Johnson trade and Gerald Wallace signing.
So it's not happening. As a Dallas fan, I couldn't be happier.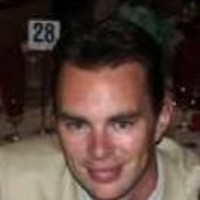 By Jonathan Brill, VP of Sales at Software Start-up

Michael San Soucie's answer is great and comprehensive, and if you're wagering on how this plays out, that's the safe bet. The only thing worth mentioning outside of that is the outside possibility of something unexpected happening. Here's a few things to keep in mind:
By definition almost every major transaction in the NBA is a big surprise. The reactions to major trades and even large free agent signings indicate that they just don't follow conventional logic. Even the major trades that seem inevitable in hindsight, such as the LeBron, Wade, and Bosh signings in Miami, were thought basically impossible by the best analysts even up to hours before the trade. One of the reasons for this is that players in big transactions have a lot of influence over what happens, and players are highly unpredictable. Another reason is that the media and public rarely understand all of the background conversations influencing the goings on. For example, it was a mystery that D.Howard signed away his player option to the Magic last year until we discovered they threatened to trade him to the Lakers. Without that context it just seems nuts. The odds in Vegas of that happening would have been thousands to one. But it still happened.
These large transactions are largely made possible by the efforts of a few highly motivated and very persuasive people. In the coming weeks, we're going to be regaled with stories of how Billy King has been recruiting Deron Williams every day for over a year. Deron Williams wakes up in the morning and Billy King is there with a Bagel and Lox. Deron Williams wants to spit out his gum and Billy King gets him a tissue. In enterprise software sales, this is what we refer to as "inhuman acts", as in, it takes performing inhuman acts to close a big deal. People who don't close these kinds of deals regularly stand back and just gape at what it takes to get it done. People who consistently deliver on deals like that understand its basically what it takes every time. As Steve Biscotti, owner of the Ravens said, "You have to be able to do things the masses would never do, that's how you separate yourself from the masses"*. Billy King gets what it takes and has been recruiting Dwight Howard indirectly, with all resources at his disposal, for over a year. I don't believe he's done yet. Dwight Howard's agent, Deron Williams and his agent, and a number of sponsors and others seem highly motivated to get D12's face on a billboard across from Madison Square Garden by opening day**. Never doubt resourceful individuals who will perform inhuman acts to get things done.
The logistics of getting this done directly between the Nets and the Magic are as difficult as Michael San Soucie said, but that deal wasn't likely to happen anyway. For many reasons, most large deals involve more than just two teams. It's much easier to involve a third team that can create a market around assets that are valued differently by each of the two principles. For example, maybe the Nets are willing to trade Joe Johnson's contract but the Magic don't want him. But maybe the Bobcats or Warriors or Rockets, short of a marquee all star, would be willing to trade some of their cap flexibility and or higher draft picks for the chance to get him and get rid of some equivalent bad contracts. Tying another team in and trading an "untradeable asset" opens up the possibilities of getting the Magic a package they can live with.
The common perception is that this deal couldn't happen because the Nets aren't able to put together a valuable offer for Howard. That's not the right way to look at it. Here's a tweet by Bill Simmons making that point:
Bill Simmons - @sportsguy33 Brooklyn's master plan is looking great. Now they just need Orlando to accept 17 cents on the dollar for Dwight Howard and they're homefree.
And here's Larry Coon, ESPN's NBA CBA expert, with the correct counter:
Larry Coon - @LarryCoon @sportsguy33 Part of their master plan is relying on other teams to offer 15 cents on the dollar.
The Nets don't have to have a good offer for Dwight Howard, they just have to have a slightly better offer than all the other teams who have to assume that he won't sign an extension with their teams. In other words, Howard's (now public) promise to sign an extension only with the Nets has effectively discounted his trade value to something well south of 100 cents on the dollar. He's created a great discount for the Nets, and the Magic may very well be best served by figuring out how to get the most value in return from the one team where Howard would be most valuable. The latest reports, even after the Nets signings and commitments on July 3, 2012, had the Magic discussing options with the Nets real time.
Like I said at the outset, I wouldn't bet on this happening. But then most of these deals are just too unpredictable to call. That's what makes the NBA free agent signing period so much fun!
More questions on the NBA:
SUBSCRIBE TO & FOLLOW THE MORNING EMAIL
The Morning Email helps you start your workday with everything you need to know: breaking news, entertainment and a dash of fun. Learn more