Chocolate love potions long preceded heart shaped bon-bon boxes for Valentine's Day which were first concocted by Richard Cadbury in the late 1800s. A Quaker, Cadbury did not observe the holiday yet his melding of chocolate and Valentine's day dished up what has become a billion-dollar chocolate season in the United States.

As long ago as 17th century Guatemala and Mexico (New Spain), many thought chocolate's texture and color concealed witchcraft additives. In Yucatán toward the end of the sixteenth century, Sánchez de Aquilar, whispered that Indian women put spells in chocolate to attract their husbands. Juana de Sossain Tlaxcala devised chocolate to ensure carnal success as she plied at least a couple of men with doctored chocolate. The "famous" sorceress, María de Rivera, a mulata (of mixed ancestry) in Puebla, Mexico, beguiled her client into grinding cacao and adding mysterious powders to captivate the man she desired. Manuela Gutiérrez, a twenty-year-old mulata servant, was urged by a sorcerer, Gerónima de Barahona, to beat her bath water with the chocolate to create the beverage for the man she desired. Similarly, Nicolasa de Torres, also a mulata servant, longed to attract her employer and was advised by Petrona Mungía, to mix special ingredients into his chocolate drink.

This seductive love food flowed into churches as well. The twenty-eight-year-old mulata slave of a nun served a priest chocolate at confession during Easter in front of the other priests, as was customary then. However, when she entered the confessional, he tried to seduce her. When she fended him off, he accused her of "bewitching his chocolate with powders to gain his love." In 18th century Mexico City for his first New World position, Father Junipero Serra forbade serving chocolate to women to eliminate lascivious behavior at the convent at the College of San Fernando.

Literature of the day pulsated with chocolate passions. A British poem from 1652 by Captain James Wadsworth cautions against chocolate for the same reasons. "Twill make old women Young and Fresh; Create new notions of the flesh and cause them to long for you, know what if they but taste chocolate." John Evelyn's satire of 1690 called "The Ladies Dressing Room" instructed that to court a mistress, a young man must provide her with "... chocolate pot with molinet (stirrer) and..."

Today, chocolate ardor beats worldwide, including in Japan, Korea and Taiwan, in a gender twist. On February 14, women in the Far East bestow luxury European chocolate gifts called giri-chocoon male co-workers and friends. Lovers, fiancés and husbands receive fancier chocolates called Honmei-choco. The Japanese company, Royce chocolates, with three locations in New York City, ran out of their popular soft ganache Nama Chocolates last year. Manager Lucia Santiago promises to have plenty on supply this year for her male and female clients.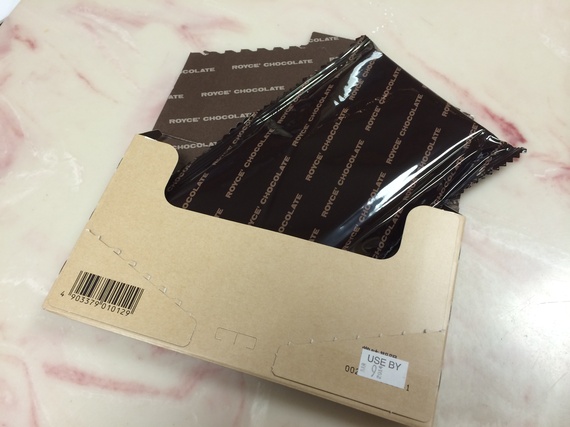 Toast the love potions of prior centuries and other cultures this Friday and warm things up with this version of Mexican hot chocolate.
Love Potion Mexican Hot Chocolate
Ingredients:
4 ounces unsweetened chocolate
4 cups milk
2 cups heavy cream
3⁄4 cup sugar
1 teaspoon ancho chile powder (or to taste)
1 teaspoon chipotle chile powder (or to taste)
1 tablespoon ground cinnamon
1⁄2 teaspoon ground cloves
1 tablespoon vanilla extract
Instructions:
Melt the chocolate in a large bowl over a simmering pan of water. In a separate heavy saucepan, heat the milk and cream on low until hot, but not boiling. Add 3 tablespoons of the hot milk to the chocolate in the double boiler and mix well. Stir the rest of the milk mixture, sugar, chile powders, cinnamon, cloves, and vanilla into the chocolate. Whisk chocolate briskly for 3 minutes, over the double boiler to thicken. (Note: To make it less spicy, use less chile.)
Quantity: 8 servings