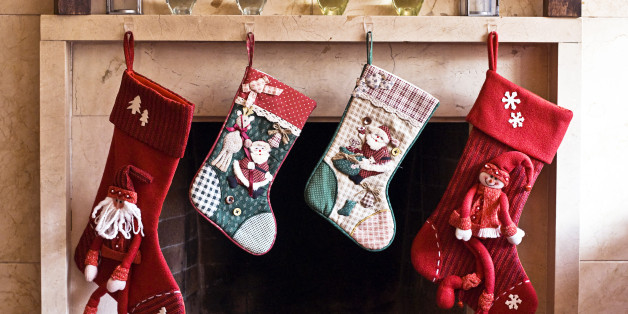 Figuring out your holiday gifts? Little things can make a big difference for older relatives and friends who are trying to stay safe and independent. Here are a few ideas for simple stocking stuffers that might help the people you care about to avoid life-changing falls and fires, as well as to enjoy an easier and more productive life around the house.
To help prevent falls, consider some battery-operated stick-on lights for late-night trips to the bathroom. Motion-sensor lights are especially helpful because they leave the room dark for sound sleep until they detect movement.
You can also pick up a pack or two of safety treads designed for tubs and showers. They can be used on wood or painted stair treads as well. Try to check out their desired location in advance and buy contrasting colors for maximum visibility.
If you know people who simply refuse to get rid of their small rugs, get some anti-slip tape. This is not an ideal solution, because older people can still more easily trip on the edges of the rug. At least the rug itself won't shift as much, and it gives you a way to raise the issue. You can also talk about rearranging the layout to minimize exposure to the edge of the rug -- and then do it.
If you know someone's shoe size, look for house slippers or house shoes that are easily fastened and have non-slip soles. Too often people pad around in warm but slippery socks. Make it easier to wear a safer alternative.
To preserve vision, drop in a pair of polarized, wrap-around sunshields to protect aging eyes from damaging UV rays and the blinding glare of snow and sun. They now come in different sizes so that a wearer doesn't have to look like a giant bug. Toss in an inexpensive, attractive string holder for sunglasses.
Giftees might also appreciate credit-card sized magnifiers that can be slipped into a pocket. Some have a built-in light.
For kitchen safety, help prevent burns to thin older skin with long, heat-proof oven mitts. Cute, loud-ring timers and buzzers can help with normal changes in memory.
Along those lines, attractive small memo books with attached pens or pencils can give people a handy way to jot down their otherwise easily-forgotten lists, ideas and new contacts.
For fitness buffs, or anyone who wanting to become stronger and healthier, consider dropping a spongy resistance ball in the stocking toe. Better than an orange! People can squeeze these balls to reduce stress and build hand and finger strength.
You might also pre-load a small digital music player with motivating, age-appropriate exercise music. Separately gift-wrap one of the several excellent, heavily illustrated books about fitness over fifty - or throw in a DVD demonstrating Tai Chi, a doctor-endorsed way of improving balance. You can even add a pedometer or a fitness-tracking bracelet.
Finally, don't discount the luxury and ease provided by a long-handled metal shoe horn.
And be creative! Make up a gift card for togetherness. Remember that time, companionship and loving concern make the greatest gifts of all. Happy Holidays!
How are your gift-giving ideas coming along? What would you add to this list, and what simple items have you received that have improved your quality of life?