THE BLOG
Yearning for Green? Think Ireland
Thinking about St. Patrick's Day makes me think of what a great time of year this is to visit Ireland. Last year, right around now, I was heading to Adare, a lovely little Irish village in County Limerick about half an hour's drive south of Shannon Airport. Arriving into the airport then picking up a car and driving on the left after a sleepless night on the plane felt a bit taxing. I was thinking they should have a practice roundabout right in the rental car lot for people like me after I headed into my first roundabout and thought, now what the hell do I do? Best course of action, I discovered, is to follow the car in front of you.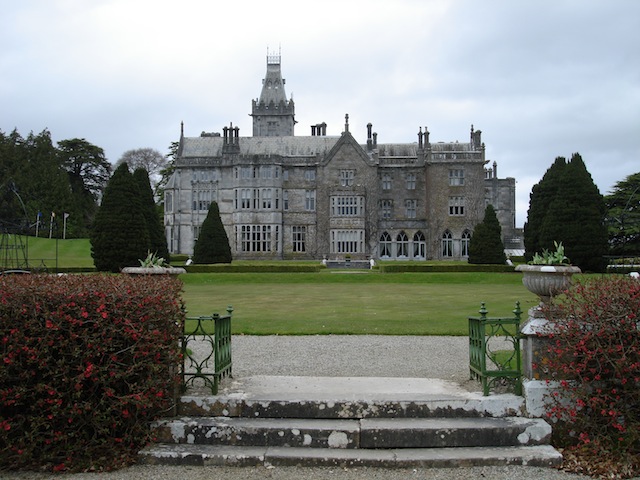 I was staying at Adare Manor -- a mid-19th century neo-gothic building on the edge of a Robert Trent Jones golf course. Build by the Dunraven family over the course of decades, the manor house is laid out as a calendar house with 365 stained glass windows and 52 chimneys. Almost all of the building materials were from Ireland and primarily local craftsmen worked on the building, which lessened the impact of the Great Famine on the residents of little Adare. The manor was built around an 18th-century Georgian home, and if you look hard, you can see bits and pieces of that earlier era in some of the interiors.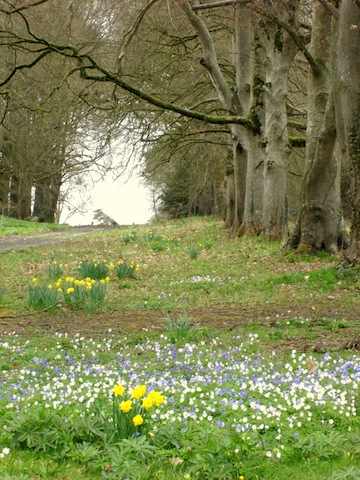 The manor is surrounded by a park-like setting of huge trees with swaths of wildflowers and is a short walk from the village. The afternoon I was there it was blowing a gale but crazy golfers were still out on the course that runs along the edge of the manor property.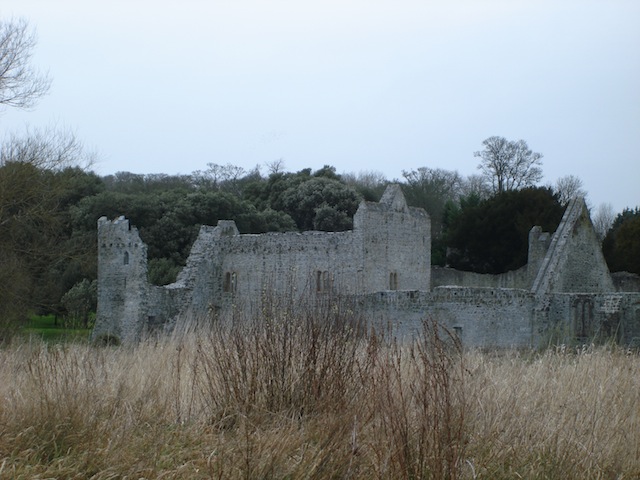 Adare sits on the river Maigue and is a picture-postcard kind of town. This was originally a 12th-century Norman town that had three abbeys and one castle in its heyday. Then Oliver Cromwell came through during the Reformation and put an end to what was a kind of pleasant medieval existence. Now there are some first-class ruins surrounding the village, which certainly adds to its charm.
Today, brightly-painted antique shops, pubs, and boutiques crowd the center of town. But the crowning touch is a row of thatched-roof cottages, built in the late-19th century in a conscious effort to give a kind of idealized romantic, pastoral feel to a village that was dying on the vine. It's the Ireland of John Ford's The Quiet Man.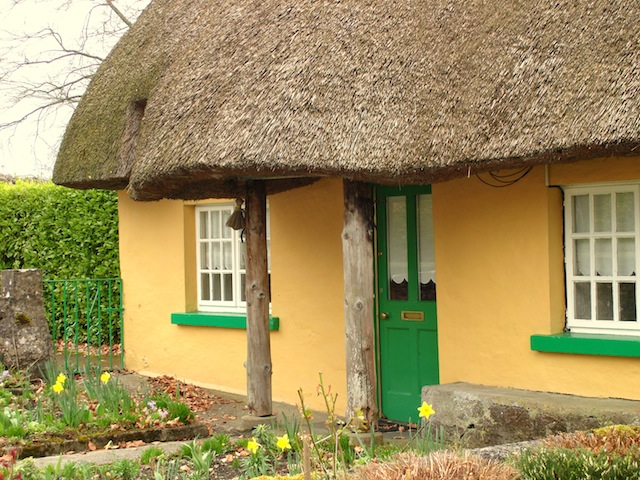 The Adare Heritage Center -- right in the center of town -- has a tourist office, a tea shop, and a nice little historical exhibition. For a few Euros you can pop in and view the short film about the settlement of the area and then wander through the exhibits holding bits and pieces of the village's past. And if you're into dioramas, well, theirs are swell.

This Blogger's Books and Other Items from...