If I had to name the least sexy and most disturbing fetish on the planet it would probably be the one for adults who wear diapers.
But for a small subset of folks, adults who dress and act like babies are the most erotic things ever and the ultra hip designers at Forever 21 have got their finger on the fashion and passion pulse of the infantilism world.
Merry Christmas, pervs.
Gross, sexy baby shorts at your service and for the low price of $19.80.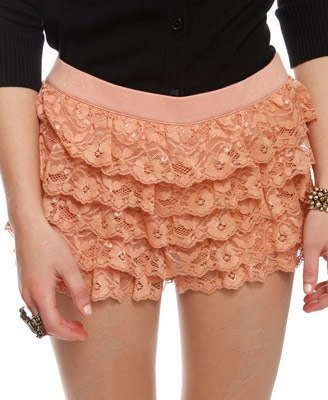 Good for a night out on the town or a cozy evening in with your rattle and binky. Just doing the cursory research for this post made me want to thoroughly wash both my eyes and soul.
Forever 21, WTF?
For more WTF moments from Forever 21, visit WTForever21.com.