"Well my daddy worked the furnaces
Kept 'em hotter than hell
I come home from 'Nam worked my way to scarfer
A job that'd suit the devil as well
Taconite coke and limestone
Fed my children and make my pay
Them smokestacks reachin' like the arms of God
Into a beautiful sky of soot and clay"
--Youngstown by Bruce Springsteen
Pulling into Youngstown for a day of shooting has become a familiar activity. Living less than an hour east, I've always found the city to be an effective place for providing a kick start when I'm experiencing the occasional creative rut. The potential images there, and the stories that accompany them, are seemingly endless. For an individual interested in documenting the fall of the Rust Belt, Youngstown, Ohio is an essential chapter to that regretful story.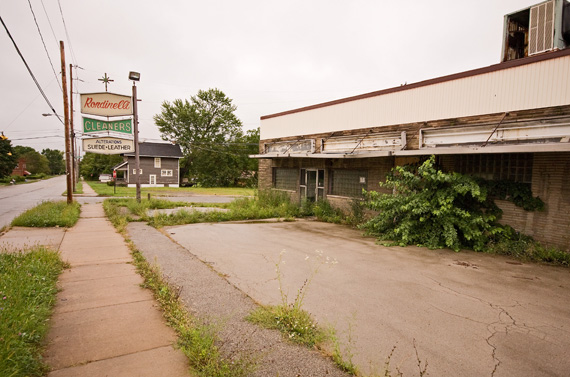 Once a proud manufacturing hub, where the night skies were set aglow by the massive furnaces of US Steel and Republic Steel, by the mid-1980s, the Youngstown heavens had grown darker and, as the years went by, the once middle-class neighborhoods began to empty and fall into disrepair.
From political corruption and organized crime activity to the heavy infiltration of gangs, Youngstown, over the years, has had the reputation as a rough place. It's a place that has been dubbed, fairly or unfairly, "Murdertown, USA," and where it's most notorious politician, Jim Traficant, ran for another Congressional term while incarcerated in federal prison.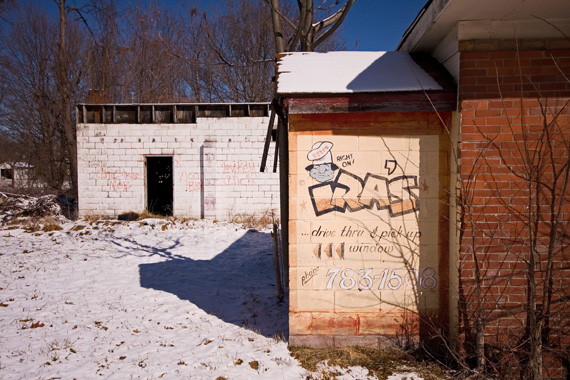 The skeletons of a once thriving city are evident in most of the Youngstown area, but the east side has always left the most sizable impression on me. There is a palpable sense of emptiness in those neighborhoods, where the businesses have been left to rot; overgrown lots with burned out and boarded up homes wait to be permanently removed; and in many of the areas, there is nary a trace of life.
If all of that sounds dramatically sad, well, trust me, it is.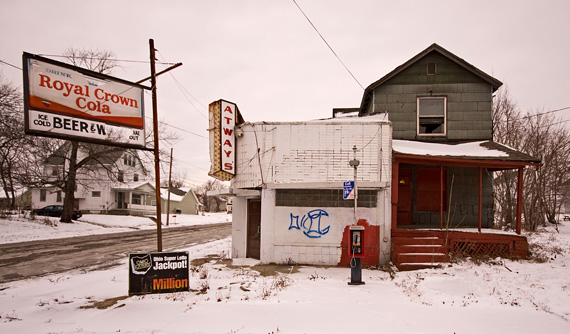 For me, the music that rides shotgun during these trips is an important part of not only the experience itself but for sealing a particular trip tight into my memory. I've decided to include a small list of the individual tracks or full works that put their stamp on a particular journey. Here goes the first one:
Cyril Neville - Tell Me What's On Your Mind
Soledad Brothers - Teenage Heart Attack
Hayes Carll - Bad Liver And A Broken Heart
Gillian Welch - Wrecking Ball
Marah - Angels Of Destruction
The images contained in this post, were taken at various times over the past couple of years. I tend to find winter to be the most conducive time for shooting in Youngstown, as everything seems even more still than usual. If you're interested in seeing my other work in Youngstown or other Rust Belt locales, please visit my site at Randy Fox Photography.
SUBSCRIBE TO & FOLLOW LIFESTYLE
HuffPost Lifestyle is a daily newsletter that will make you happier and healthier — one email at a time. Learn more