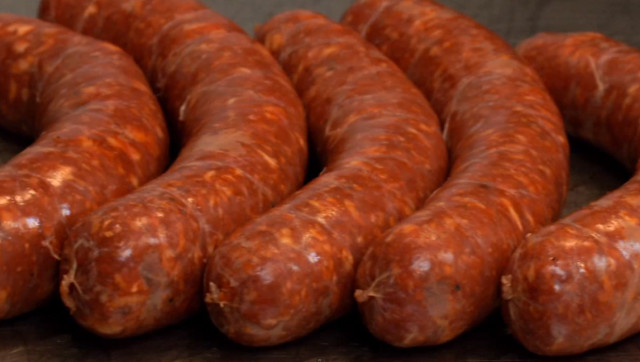 Chef, butcher and charcutier Eric Finley demonstrates how to make 3 different types of homemade sausages: Chicken Italian, Lamb Merguez and Chorizo. All the meat that Finley uses, including for sausage-making and charcuterie items, is carefully sourced from farmers he knows and trusts. How an animal is raised, fed and treated throughout its entire life is an important part of the story, as is how the slaughtered animal is processed by the butcher. Both aspects are key determinants in the final taste and quality of the products that Finley makes.
SUBSCRIBE AND FOLLOW
Get top stories and blog posts emailed to me each day. Newsletters may offer personalized content or advertisements.
Learn more