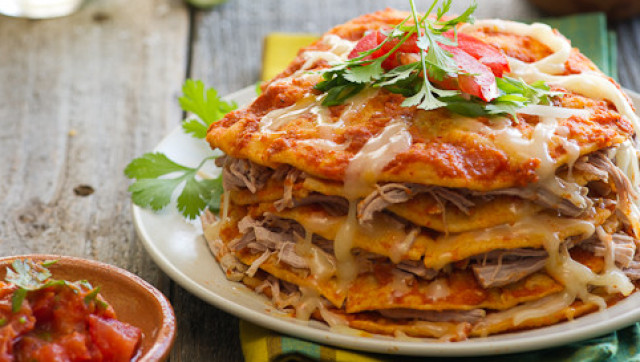 Chef and restaurateur Kelly Myers of Xico (pronounced "chee-ko") in Portland, Oregon shows us how to make a quick form of enchiladas, she refers to as street-style. They are cooked on a grill or stove top without any baking. Myers also whips up a tasty Adobo sauce from scratch using dried chili peppers, and spices. Check out the video for making both the enchiladas and Adobo sauce.
SUBSCRIBE AND FOLLOW
Get top stories and blog posts emailed to me each day. Newsletters may offer personalized content or advertisements.
Learn more