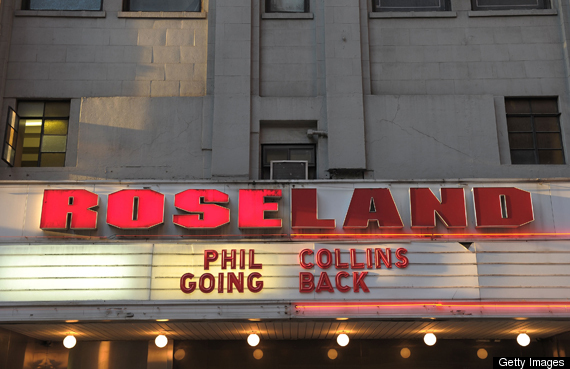 One of my mother's favorite expressions is, "Everyone gets worse as they get older." In my experience, this maxim has generally proved true. I have gotten worse. But has Phil Collins? That is the question.

One thing is clear: age has made Phil Collins look back on the music of his youth with a kindly eye. Collins recently wrapped up a three night stint at the Roseland Ballroom promoting his new album "Going Back"--a collection of hits from the Golden Age of Motown. Collins was a childhood fan of soul and Motown music, which made him want to try his hand at singing some of the repertoire. Because, why not?
The concert was set up like an old fashioned dance hall, as befitting the occasion. It was standing room only and Collins was backed by an 18 piece band, including 3 former Funk Brothers and several excellent back up singers. Collins' program ran the gamut from The Temptations' "Papa Was A Rolling Stone" to Stevie Wonder's "Never Dreamed You'd Leave in Summer" and it lasted for over 2 hours.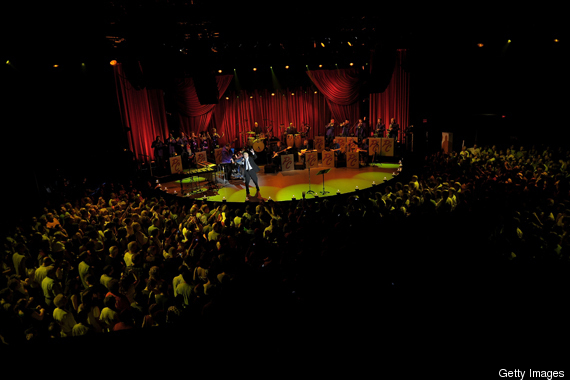 At least as a singer, Phil Collins has not changed materially with the passing of years. His voice sounds the same as it did when I first heard him sing "Sussudio" from my crib in 1985. He never has pitch problems. This incredibly impressive for a 59-year-old man that has toured and performed as much as he has.
Much of Phil Collins success as a singer, however, has depended on his distinctive high, tense tenor, which is best suited to angry songs, like "You're No Son Of Mine" or "Turn It On Again." There is no other voice that fulminates as self-righteously as Collins' does, and if I ever need to tell anyone off in song, I will get Phil Collins to do it.
It does not make any sense, however, to sound tense and argumentative when you sing songs like "Going to A Go Go" or "Heatwave." There is just no place for it. Are you going to yell at people at the Go Go? Collins could close his eyes and mosey about the stage in a rhythm-less way, but it did not invest any of the songs with the right kind of soulful insouciance needed.
At the show I went to, some of the crowd seemed confused by Collins' foray into soul. A small and vocal minority were angry that Collins was singing Motown songs instead of Genesis songs.
"I could have listened to CBS!" yelled a guy in the audience, when Phil Collins took a break from singing to talk about his love of Motown.
Most, however, seemed to have a positive feeling about the concert, like the couple in front of me who acted out, via hand motions, all of the lyrics to the songs that Collins sang.
Motown produced some of the greatest songs ever written, sung by the some of the greatest pop talents in history. Some things cannot be improved upon. I have no doubt that Phil Collins is a true fan of Motown music, but that does not mean it was the right use of his talents.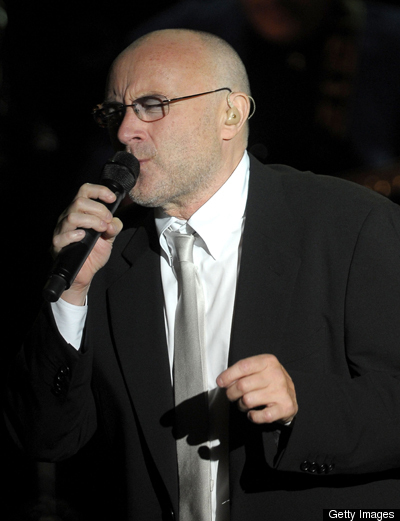 Follow Rebecca Harrington on Twitter: www.twitter.com/harring46