Caterina Rost is a graduate student of American Studies and political science (University of Leipzig, Germany & University of Massachusetts-Amherst). She is currently writing her Master's thesis about the party's youth outreach efforts in the 2008 U.S. presidential election. For that research, she has traveled through the country throughout the last three months documenting voting outreach and mobilization efforts by the Democratic party.
How the Democratic Party Reached Out to Voters PHOTO SLIDESHOW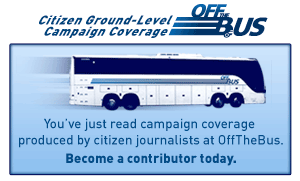 SUBSCRIBE AND FOLLOW
Get top stories and blog posts emailed to me each day. Newsletters may offer personalized content or advertisements.
Learn more