New York, New York: politically charged and Obama obsessed. OTB Photojournalists strolled the city and located support for the candidate in some of the most interesting places. Sidewalk chalking, window displays, and 'I Heart Obama' gear are just a few ways New Yorkers are saying, "Vote McCain? Fahgettaboudit!"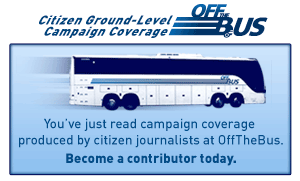 SUBSCRIBE AND FOLLOW
Get top stories and blog posts emailed to me each day. Newsletters may offer personalized content or advertisements.
Learn more