Washington may be a "blue" state, but Obama supporters in Stanwood have turned into sign sentinels overnight. In a town of only 5,000 surrounded by other small communities, support for the McCain | Palin ticket is so strong that it's resulted in the theft of Obama signs. Click through Marilyn Kennell's photos below to see what her and fellow Obama supporters are doing to combat their stolen signs.
Opus For Obama - Homegrown in Stanwood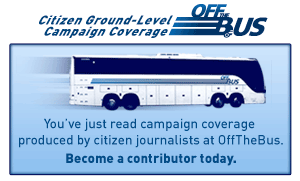 SUBSCRIBE AND FOLLOW
Get top stories and blog posts emailed to me each day. Newsletters may offer personalized content or advertisements.
Learn more