The history of the breakfast/lunch meal began in 1896 in Pennsylvania, says the Tribune. The blog First We Feast says modern brunch began in the 1980s among people with free time and disposable income, but the staples of the meal have remained mostly the same over time: eggs, toast and "bacon, bacon and more bacon."
Brunch spots might be a dime a dozen in Chicago, but there are good places to chow down on fluffy pancakes and egg-and-hash-brown skillets throughout the rest of the state too.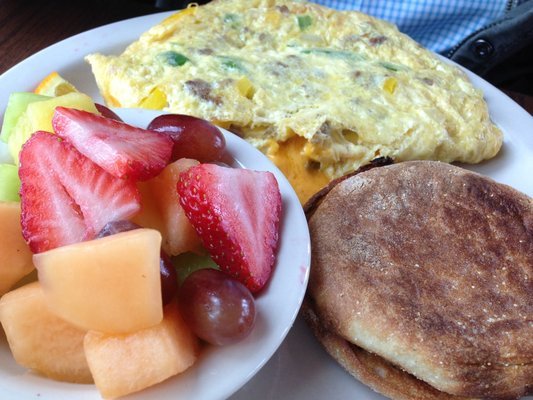 The food was well worth the wait. My wife had the bacon, apple, and Gorgonzola omelet special that was moist and tasty and I had the egg tacos which were also great. We shared the banana bread french toast as well to top off the meal. All the food was served quickly and the service was friendly and prompt.
Teaspoons Cafe, Edwardsville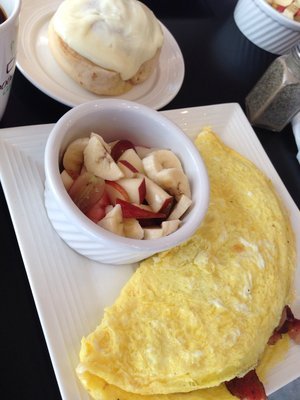 Great place to meet for breakfast or lunch. I LOVE their Moroccan mint tea! If you're there for breakfast, try the breakfast burrito...It's amazing and the green chili sauce is so good. The quiche is always so good and you can't go wrong with their pancakes. If you're there for lunch, the salads are so fresh and the dressings homemade. The homemade soups are always delicious as well.
Longbranch Cafe and Bakery, Carbondale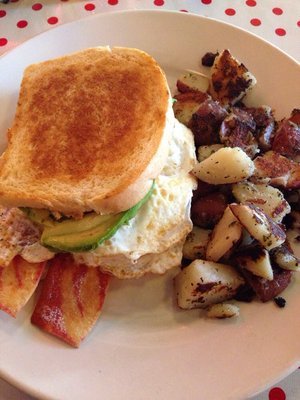 This place feels like home. Very good for sharing a meal, or just sitting and having a coffee. I recommend the "Cuban Coffee" and a "Fried Egg Sammy."
The other thing I really appreciate is that it is very tasty, while being a vegetarian place. I'm not a vegetarian, but everything I tried on the menu was delicious, even with the "tofu bacon."
Harbaughs Cafe, Carbondale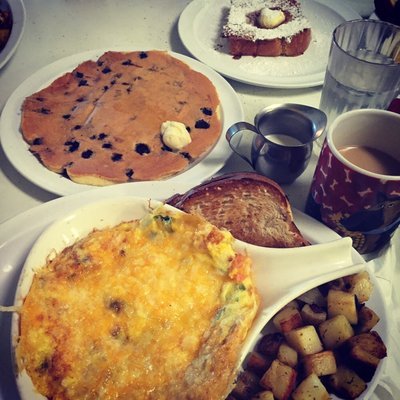 From Yelp user Katelyn M.:
The best breakfast spot in all of Southern Illinois, hands down! If you decide to go on the weekends, be prepared to wait outside, because this place fills up quick....
My favorite thing to get there is the multigrain pancake -- it has a great cinnamon and nutmeg taste to it. Plus, it's the size of your head! Also, you CANNOT miss out on the ranch potatoes. Those things go great with anything you order there.
La Rancherita Incorporated, Rock Island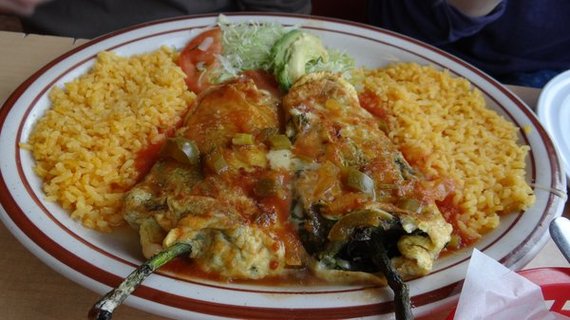 Great breakfast place. The Chorizo and Eggs are an absolute steal at 5.95. The portion is huge and they taste amazing. Steak burritos you can't go wrong with and the guacamole is the best in the QC.
Sign up for our daily email to stay up to date with Illinois politics.
NEXT ARTICLE: 11 Most Endangered Historic Sites in Illinois in 2015
SUBSCRIBE TO & FOLLOW THE MORNING EMAIL
The Morning Email helps you start your workday with everything you need to know: breaking news, entertainment and a dash of fun. Learn more