Illinois Gov. Bruce Rauner has assembled a team of budget and education experts since taking office in January. He says these staffers, whom he calls "superstars," are vital to helping him get the state government back on track.
While questions have been raised over the pay of some members of his leadership team, particularly the funds from which they're drawing their salaries, Rauner told Natasha Korecki of the Sun-Times that his team comprises the most talented people he knows:
We are all about reform. We have assembled the most talented team of leaders that I know of to turn around a state government. I'm very proud of our team. And we are going to drive a transformation. The people of Illinois deserve it.
Here are three of Rauner's superstars, along with their title, previous experience and salary:
Title: Chief Financial Officer
Previous experience: Budget director for former Governors John Engler, Michigan; George Pataki, New York; Jeb Bush, Florida; Arnold Schwarzenegger, California.
Salary: $120,000 for four-month contract (Feb. 2 to May 31, 2015)
"Because she's the best in America," Rauner said when asked by a reporter how he can justify that expense. "She's a brilliant lady who's done financial turnarounds at a number of states. She's the smartest state government budget person in America that I was able to find and she's well worth it, because she's going to save us billions."
Previous experience: Served as Deputy Chief of Staff for U.S. Sen. Mark Kirk
From the governor's office:
"I've worked closely with Mike Zolnierowicz for more than a year and he has my complete trust and confidence," Rauner said in a press release. "I know he shares my commitment to making our state the most compassionate and competitive in the nation. Mike will be a dedicated public servant whose only focus is on bringing back Illinois."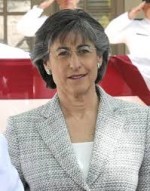 Title: Chief Operating Officer
Previous experience: Governor of Hawaii (December 2002 to 2010)
From the governor's office:
Linda Lingle was the first woman elected governor of Hawaii, serving two terms from 2002-2010. Gov. Lingle oversaw a $10 billion annual budget and made state government more transparent, responsive and accountable.
"I want people from the private sector like me, but I also really, really need talented people in government because I want to minimize the number of rookie mistakes I make," Rauner said. "This is going to be a learning curve for me, and so it's all about the team."
Sign up for our daily email to stay up to date with Illinois politics.
NEXT ARTICLE: 11 Most Endangered Historic Sites in Illinois in 2015
SUBSCRIBE TO & FOLLOW THE MORNING EMAIL
The Morning Email helps you start your workday with everything you need to know: breaking news, entertainment and a dash of fun. Learn more