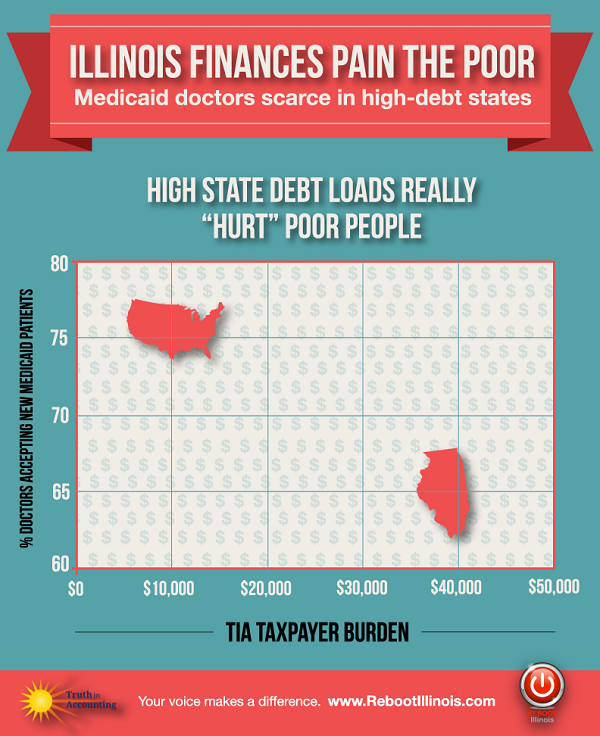 The share of doctors willing to accept new Medicaid patients varies widely across the 50 states, according to a recent study from the National Center for Health Statistics.
The chart above shows where Illinois stands compared to the U.S. average on the Truth In Accounting "Taxpayer Burden" measure of state government debt burden and the share of doctors accepting new Medicaid patients.
For more information on state spending, debt, budgeting and other issues visit Truth In Accounting and its State Data Lab.
SUBSCRIBE AND FOLLOW
Get top stories and blog posts emailed to me each day. Newsletters may offer personalized content or advertisements.
Learn more