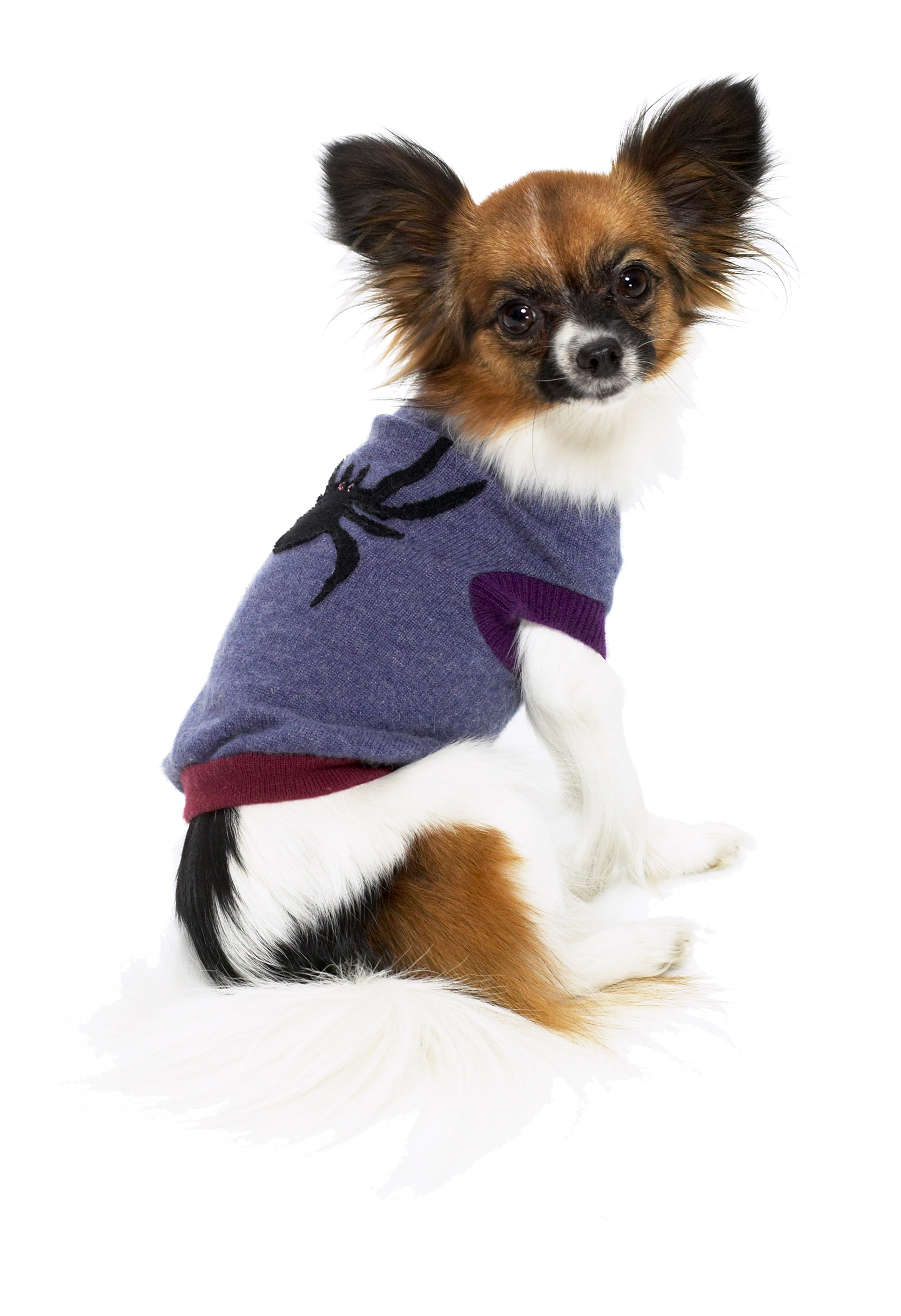 Its getting cold out there!
Even if you don't live in the snowy regions, a drop in temperature can send shivers up your spine. And not in a good way.
My best buddy Greta gets shivery herself on chilly mornings and evenings. I personally get woken up by my very cute and athletic dog that wants to play Frisbee or ball every morning -- no matter what day of the week it is. We do that, then I work on everything else in my world. Including designing clothes for dogs. And matching sweater sets for dogs and their human owners!
The question this holiday season: Why dress your dog?

Because we love them, and additionally we look pretty cool together when we coordinate our style. I personally like functional pieces for dogs. I'm not a big fan of tutus but I do love dog sweaters.
Why not coordinate your style together a bit when you're on those chilly morning walks together? An appliqué cashmere dog sweater is the perfect practical gift. Not only will it keep your best friend warm, it is soft and luxurious to the touch.
My cashmere dog sweaters can be designed as mini-me versions of your own sweaters. Maybe your best friend is a little edgy but still feminine, like you. She might like a skull and crossbones sweater with a little rose on the head, with rhinestones in the eyes. Or maybe you're a peace-loving green girl. Try a peace sign. Whatever your/their mood is, you can have a little fun creating your looks together. And these are fun and easy to design.
Dog owners are generally social people, and dressing your dog in something cool (and warm) can be a perfect way to strike up a conversation. Looking for Mr./Mrs. right? Maybe this is a better way to meet a potential mate than online dating...
As overwhelmed as we can all get in the midst of holiday parties, shopping, and all the activities that come up this time of year, I encourage you to take a moment and appreciate the abundance of love we get from our dogs. Unconditional and unending.
Not only are they our best friends, they love us back and make us smile.
Happy holidays, everyone!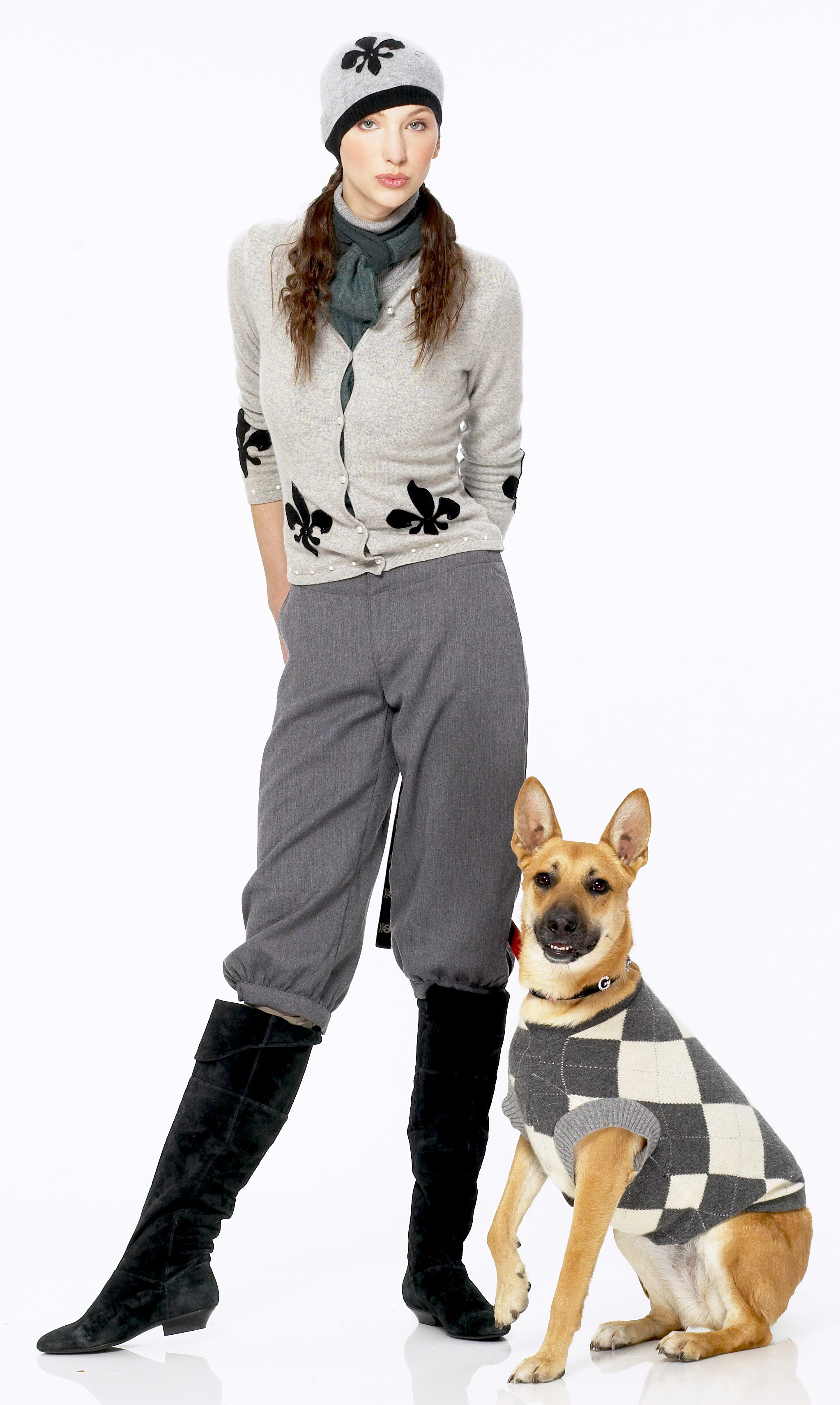 As one of American's most sought after environmentally conscious designers, Deborah Lindquist creates exquisite apparel out of a mix of "reincarnated" and new Earth-friendly fabrics, such as cashmere, hemp, and bamboo. Lindquist's avant-garde apparel has been showcased in numerous publications including Elle, In Style, Lucky, WWD, Vibe, People, Brides, and Maxim. You can also catch her one-of-a-kind pieces during episodes of Lifetime's 'How to Look Good Naked' and Access Hollywood's 'Hollywood Green.' She has dressed trendsetters such as Rihanna, Pink, Christina Aguilera, Jessica Simpson, Paris Hilton, Keisha Cole and Jessica Alba. Check out her designs at deborahlindquist.com and read her blog on Red Room.
Photo credit: Glenn Campbell Photography
SUBSCRIBE TO & FOLLOW LIFESTYLE
HuffPost Lifestyle is a daily newsletter that will make you happier and healthier — one email at a time. Learn more