For many families, it's a Christmas Eve tradition to grab some hot cocoa, turn on holiday music, and drive around neighborhoods to look at homes adorned with lights and decorations. But unless you've been a long-time resident in your city, it can be tough to know where to go. While there are many parks, gardens, zoos and tree lightings this time of year, most require you to purchase tickets, or show up on a certain day and time. Fun, old-fashioned family displays aren't often advertised, but can spread Christmas cheer faster than Buddy the Elf. So to find out where all the Griswolds are hiding, we asked the experts: Redfin real estate agents. Redfin agents know their neighborhoods like the back of their hand, thanks to all the home tours and open houses that they attend each week. Based on their input, we identified the best neighborhoods to see holiday lights in 23 metropolitan areas, and the top five neighborhoods in the nation.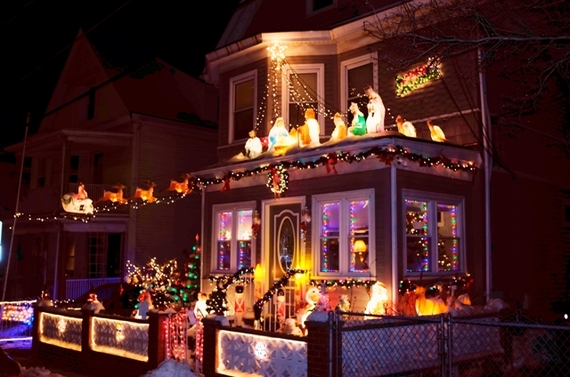 Top Five Neighborhoods to See Holiday Lights in the U.S.
The top five neighborhoods in the U.S. are ones that go above and beyond every year, with the whole community getting involved. They attract thousands of visitors, who often get out of their cars to stroll through the streets and gaze at all of the lights. We're pretty sure these places could be seen from space. Drumroll please.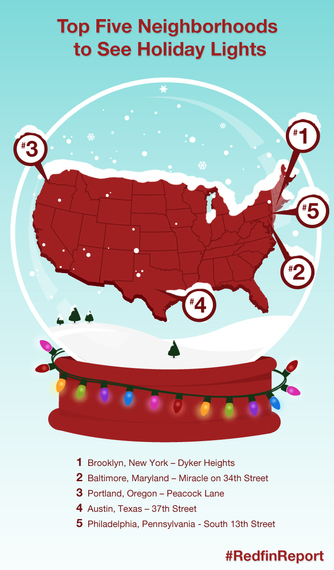 SUBSCRIBE AND FOLLOW
Get top stories and blog posts emailed to me each day. Newsletters may offer personalized content or advertisements.
Learn more