[Excerpt from the log of the 1000 Days Non-Stop at Sea voyage, Day 1,121]
The art I create is the result of high performance physical action and at the same time it is a spiritual practice that empowers that action and myself to higher sublime heights. Much of what I say about my art and even the look of it may resemble many other artists and their work in the age of modernism and contemporary art. The words I use to describe my art are not new, but my actions are. My work is rooted more in the creations of cavemen and tribal artists because I believe art is needed to help us carry out our sacred actions in order to survive in the world. The living energy of the age old quests of man is part of what has helped me surpass modern man's physical achievements. Today I have been at sea for 1,121 days without stopping, an achievement no one has come close to accomplishing. This is what sets me apart from contemporary artists. I am a man who has been carrying out an evolved physical action with the aid of artistic creations.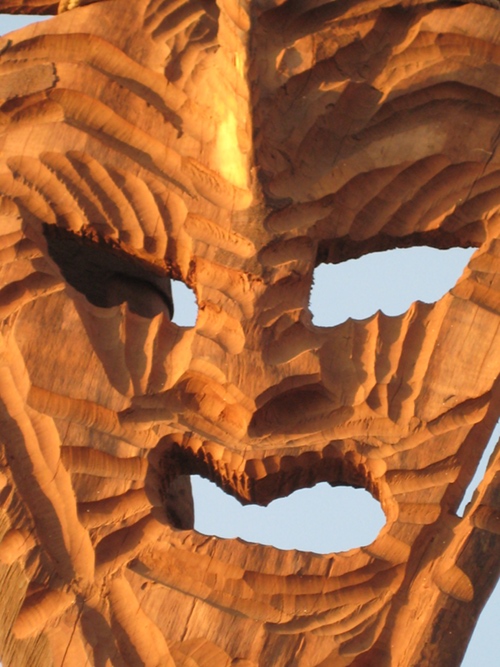 I have managed to live alone on the high seas for longer than any man in history and I rise to contemplate timeless and eternal realities. The quality and nature of this life at sea invites absorption and meditation lending unlimited scope to the imagination. When the imagination moves to deep places, the divine is revealed. Here on the ocean, art assists the illumination of sacred images and high ideals within me. Attempting the longest sea voyage in history has been an unprecedented opportunity for creativity. In fact, it forced me to be more creative if I wanted to survive and go beyond survival to thriving. And expressing the glory of the human spirit. Expressing the glory of the human spirit may sound like a phrase out of medieval times, but I have been obsessed with using this type of art to surpass modern man's physical accomplishments.
Perhaps contemporary art does this, but I have rarely seen it. Modern artists, critics, and philosophers may speak of the quest of the spirit and nourishing our souls through extreme action in a very educated sophisticated way, but I have not spotted enough discussion of it. I am in the wild. I look back and see myself as a youth on the deck of my catamaran on the Amazon River naked except for a little Indian flap front and back squatting next to a canoe fragment I was carving. I have lived in New York City, studied art history and put on a suit and tie to investigate high society art auctions and openings, but I have spent the better part of my life in the wild.
Who am I to say that contemporary art and artists have mostly lost the knowledge of art's unseen sacred origin and its original purpose to empower people with a vision of their higher being?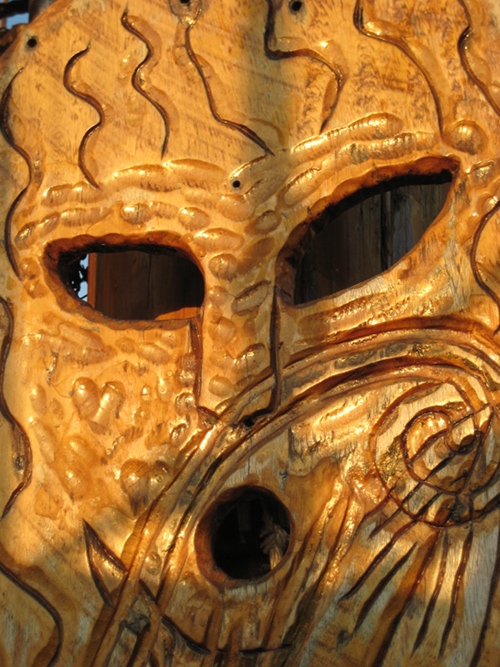 The realization that we have a place in the endless expanses of the universe gives meaning to our lives and our infinite possibilities. I don't understand cleverness, cliquishness, grants, fashion, fads, salesmanship, media concerns, cynicism, and most "isms." I think the real meaning of inspired artistic expression comes from the dimension of ceaseless light and eternal energy.
I strive to create original and significant art and would like to be accepted by those I don't understand who make a living off of their criticism and writings. I have always been an artist involved in action and the immediate necessity of responding to actual experience rather than the forms, designs and conformity called for by the art world.
For me experience is the prime source of inspiration and creation. I find this by living at sea in a state of oneness with humanity, nature and the universe. By creating art that helped me survive on the sea, what I learned has become applicable to the soul of man and earth. My greatest concern now is how I can tend the soul of my fellow man and create most efficiently and artfully. Care of the soul is the core of the art of my everyday life. Such care is a sacred art and craft of life carried out in the our modern times.
Sacred art helps to focus my attention on spirituality. Each creation is a moment of transition from the material world to the eternal spiritual world. Art can be deeply religious for me. Having the power of solace, redemption and union with the divine. With consistent unique technique of ritual, urgency, play, and passion I create a sacred space that expands ever outwards. I nourish my soul and the spiritual aspirations of mankind. I want to illuminate the hidden with my art and reflect love and wonder into other minds and hearts.
Through my expeditions and creations I hope to help people glimpse the nature of spirituality. I work to imagine you seeing me looking and talking to you from out of my paintings. We should all have sacred images around us that speak to us and remind us of the infinite and eternal qualities of the universe. It doesn't have to be a graphic description of the universe and everything in it. Abstract paintings can show us a small parts of the purity and infinite meaning of the upward path. Then we are triggered to expand outwards through the expression.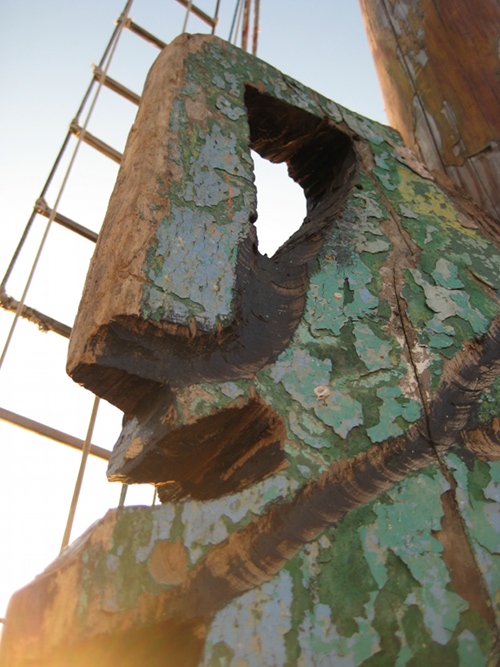 My art shows me my place in the universe and I become a mediator between heaven and earth. The experience of making and viewing art is as mysterious and deep as the oceans they are created on. They come from the sea and they belong to the sea. My art creations include my satellite verified courses across the sea. The sea and I create together and both become larger as the distinctions between us blur. The whole ocean that circles the globe becomes my giant canvas for creating in bold gestures the inexhaustible glory of humanity in oneness with the divine.
Reid

SUBSCRIBE TO & FOLLOW LIFESTYLE
We're basically your best friend… with better taste. Learn more