For years we have worried about "Big Brother" watching our every move online and in the real world. Many have argued it's an invasion of our privacy and felt there should be limits to what the government should have access to.
With the advancement of smart phones and the quality of photography and video they offer, is it really Big Brother we should be concerned about?
Ironically, that same "concern" proved helpful last week at the Boston Marathon. The video surveillance taken in numerous areas of town, to the videos and snapshots captured by the thousands of attendees to the event helped investigators quickly determine potential suspects.

When I saw how quickly they were able to pinpoint the suspects, scout for additional bombs, and figure out who was at each scene as it unfolded, it made me wonder if what we have been concerned about all along isn't a blessing in disguise. This of course made me think even more about how the same technology could detour crime in the future.
The technique used to find similar objects in a crowded environment is called Crowdsourcing. The Huffington Post first reported about the FBI and their attempts to Crowdsource in April 2013.
Reading the story one can imagine the volume of investigators it would take to review so many images and video files. It proved to be worth the man power; however it seemed there could be a more efficient way. By using 21st century technology, could we not have computers analyze the data instead?
As I searched for more details it didn't take long before I found a young company out of Silicon Valley that is doing something very similar. Two year old CrowdOptic has developed a visual mining technology that determines the most popular photographed objects at important events.
I contacted CEO Jon Fisher to learn more about how his process could work with tragedies like the Boston Marathon. He gave me an interesting analogy...
"Nationals want simplicity and related analogies. Remember the movie "Predator" and how it viewed and stalked its prey? " he asked. "Given the location of an incident to query, CrowdOptic technology can capture different views of the incident including different angles and heat indicators, just like the Predator in the movie did."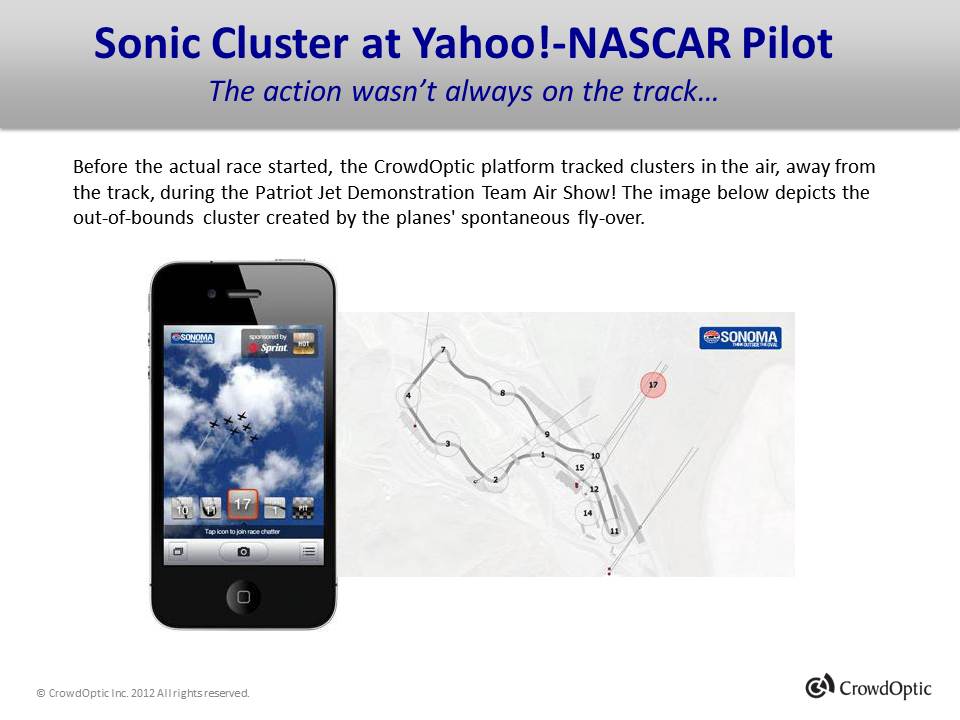 Photo Courtesy of CrowdOptic
No doubt, Crowdsourcing has the potential to solve crimes, and perhaps with technology like that by CrowdOptic, we can reduce the time and manpower needed to solve the crime. Then again, perhaps Big Brother will use similar technology and stop crimes before they happen.