It is not often one stumbles across an item with such historical significance as an item coming up in the November 6-8th auction at Heritage.
The highlight of the 20th Century Decorative Arts Sale at Heritage Auctions in Dallas, Texas, is a rocking chair, used by Martin Luther King.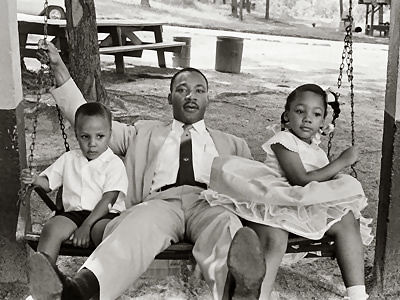 The chair was bought my Hermine I. Popper for Dr. King to use while working on his writings in Popper's White Plains, New York, cabin.
The chair was enjoyed extensively while Dr. King was writing his seminal 1967 book, Where Do We Go From Here: Chaos or Community?
A letter from Popper's nephew, John E. Popper, accompanies the chair:
"Hermine Popper edited Martin Luther King's writings, including Why We Can't Wait (1963-1964) and Where Do We Go From Here."
SUBSCRIBE AND FOLLOW
Get top stories and blog posts emailed to me each day. Newsletters may offer personalized content or advertisements.
Learn more