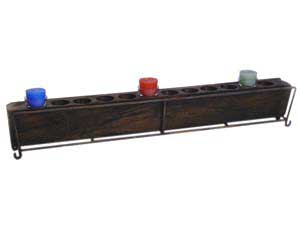 It's a New Year and many of you resolve to get your life, and your homes in order. That can often mean tossing out things that seem to have no use; clutter from the attic, basement or garage you promise to put in this Spring's yard sale, and odds and ends you've acquired over the years that need to go.
Have you ever wondered if the item you are about to throw out could have a second life? In its current state, it seems to have no purpose, but is there something you can do with it to change that?
I'm always interested in repurposing antiques. It's the ultimate in recycling! It's like a challenge to see if you can make that "trash" into a "treasure."
Recently, my friend Laur sent me images of a recycled item that I just loved. Who doesn't love candles? I know I buy them all the time. I love to have them burning in the kitchen, something on the dining room table for ambiance, in the bathroom, bedroom... you get the picture.
In the past, I've taken single porcelain coffee cups and turned them into a candleholder of sorts by mixing coloring and scent with wax beads, melting them and inserting a wick in the bottom of the cup. Tada... a unique gift that has function and a bit of history behind it.
Laur showed me how to take a candleholder concept to new heights!
She's taken vintage sugar molds from Mexico and -- yes I had the very same question; what is/was a sugar mold.
She explained that sugar molds were made from the 1920s-30s from wood. You would pour liquid sugar into the cones which are known as piloncillo.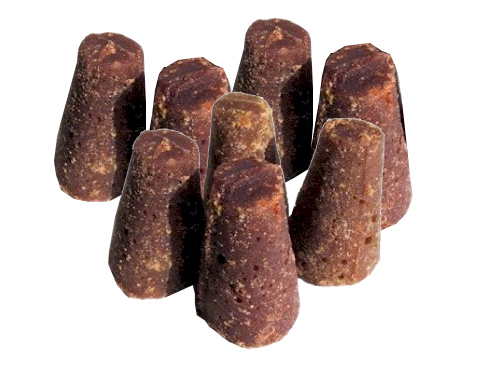 They would chip the pieces of the cone away as needed for cooking.
These would look fabulous in your fireplace for summer use, along the backsplash of a bathtub, down the center of a long dining room table or on a hall table in an entry way.
To learn more about the sugar molds, check out her website: Truetiques.
If you have an idea for repurposing antiques, I'd love to hear from you! Email me!