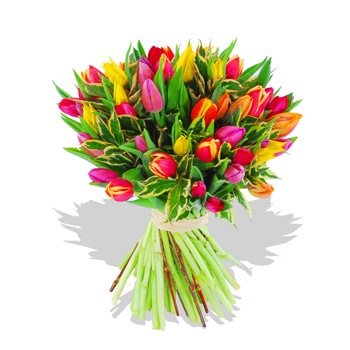 I love Spring! I love that the tulips and bluebonnets are in bloom, the sky is blue for days on end and its warm enough outside to invite people over and grill burgers in the backyard.
One of my favorite architects, Frank Lloyd Wright had a concept that I think especially applies to this time of year. He wanted to "bring the outside in" by blurring the line between enclosed and open spaces.
I just like the idea of bringing the outside in, so I am constantly looking for ways to do so. I'm not talking about just displaying a bouquet of flowers (though that's a great start!)
After clipping that handful of tulips or roses, think about what kind of vase you want to put them in. Everyone has received flowers at some point in their life and we usually save that crystal vase they came in to use at another time. What's exciting about the vase? Nothing! There are so many better options to choose from. Vases come in a variety of mediums such as glass, pottery, and porcelain. Then you have different eras such as Victorian, Art Nouveau, Deco, or Modern. All of these periods and styles offer something colorful. I like big and bright! Murano Glass was making a great array of designs in the 1950s - 60s. They even make a great decorative item for the shelf when not in use!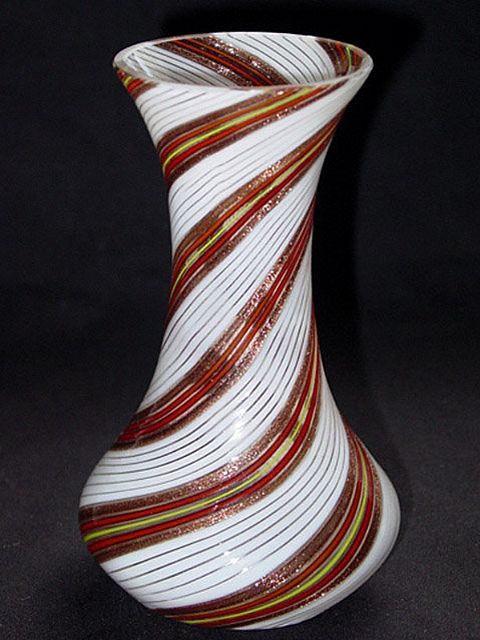 (Murano Martens Vase - JustGlassMall.com)
After you've spent the day working in the yard, why not treat yourself some fresh berries and cool whip, or a scoop of sorbet in a Depression glass berry bowl or sorbet glass. Things always taste (and look) better when served on vintage dinnerware!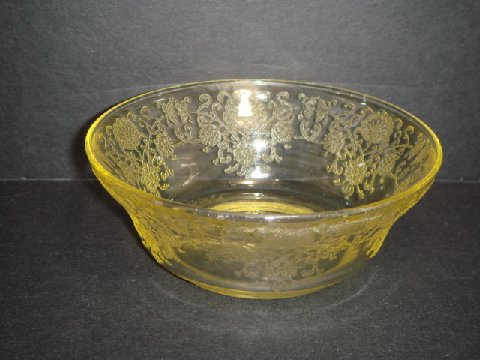 (Hazel Atlas Florentine 2 Berry Bowl - Jasper Castle)
(Indiana Tearoom Finger Bowl - Claddagh Farms Antiques)
Being a fan of color, I immediately fell in love with Heller dinnerware. The Heller line was created by Massimo Vignelli of Italy in 1964 and is still in production today. It comes in a rainbow of bright and pastel colors. If you've got a kitchen with glass front cabinets, this is the dinnerware for you!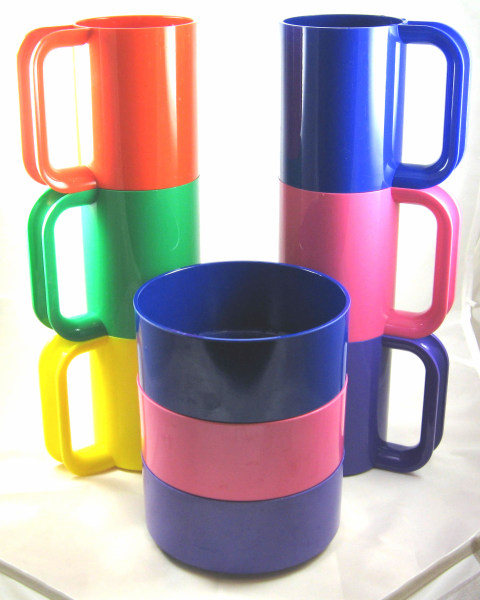 (Array of Heller Dinnerware - MidCenturyMania.com)
Finally, whether you're serving orange juice for breakfast, ice tea for lunch or perhaps sangrias with dinner - a colorful pitcher and tumblers will add a little something extra to your table.
(Amethyst Blenko Pitcher - Planetglass.net)
The decorating opportunities here are endless, and not only do they jazz up your kitchen, but they are functional too!
Inspire me! I love hearing about your finds. Post a reply and tell me all about them here!
Happy Hunting!
SUBSCRIBE TO & FOLLOW LIFESTYLE
We're basically your best friend… with better taste. Learn more