If you are currently out of work, you have surely heard the recent news that there are now a record number of applicants for every open position. For the foreseeable future, this will remain a jobless economic recovery. Competition for each position is now fierce, and may get worse before it gets better. What can you do?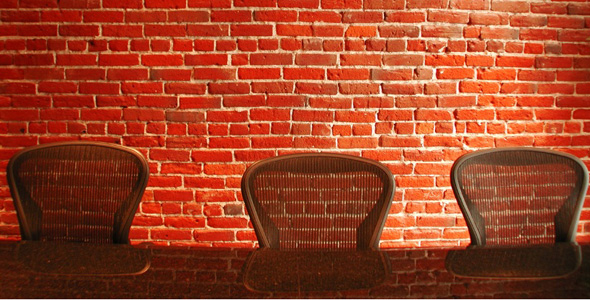 I spent several years working as an executive recruiter with two of the top firms (Egon Zehnder and Spencer Stuart), and I was always amazed at the lack of effort/creativity that people would invest prior to an interview - even for a job they were desperate to get. For most people, "research" about a position would include reading the job and company description provided by the recruiter (over and over), and scanning Google for recent news about the company. Fact: with 6 applicants for every position, this won't even get you in the door!
Here are 5 uncommon interview approaches that will tip the scales in your favor:
1) Give Yourself a Formal Research Assignment - Far too many people believe that spending a few hours online researching a company prepares them for an interview. It doesn't. Most job seekers are not lazy, they just don't know what to do. My suggestion is to create a formal assignment for yourself - putting some structure around your work and requiring a specific deliverable. Work as if your new boss said she wanted a report about the company submitted to her. Create an outline, put the time in to broadly research specific areas. Submit it to a friend or a spouse and have them hold you accountable. You may never use the document in the end, but the knowledge you gain in the process will stand out.
2) Prepare Homerun Questions - Everyone will tell you that the questions that you ask in an interview are important. But most candidates only come prepared to ask high-level questions that could be asked of any company in any interview. The key is to arm yourself with questions that will not just impress, but blow away your interviewer. For example, "Several current and ex-employees that I have talked with have described the culture as team oriented with aspirations of a meritocracy. What do you think they mean by that?" Or, "One of the leading banking analysts who covers this industry cites the improvement in current conditions, but estimates that individual companies must still find another 10-20% productivity improvement to remain competitive. What approaches is this company taking? In the end, where do you think this productivity improvement will come from?" Good questions allow you to seem prepared. Homerun questions will immediately set you apart, and make a lasting impact.
3) Interview Ex-employees - In preparing for an interview, it would be great to have access to numerous current employees. But current employees are often very busy, and reluctant to invest time with you when you are just a potential candidate. Ex-employees are approached far less frequently, and are often more willing to educate you on what is really happening behind the scenes, and what it was like to work there (sharing both the good and the bad). The key is to go into the interview with more information than any other candidate, and ex-employees can provide a wealth of it.
4) Spend Time with the Admin Staff - This seems like a small thing, but I can't tell you how many times the impression a candidate makes on the admin staff influences a hiring decision. The hiring manager is looking for anything that will differentiate candidates, and the admin staff is often quick to provide feedback. Making a great impression (including follow-up) shows that you value the team and will fit in. Making a bad impression will ensure that you are not asked back.
5) Identify the Specific Problem - I would estimate that of the thousands of interviews I have conducted, well over 50% left me with the feeling that the candidate needed me to solve their problem - they needed a job. Those who came in with a specific knowledge of the current challenges faced by the company, and whose discussion focused on how they are uniquely equipped to solve MY problem, got the job almost every time. This requires extensive and creative research, and assumes you also have the skills/experiences required, but if you come to the interview with both, you will get the job.
Order your copy of the Wall Street Journal and Amazon national bestseller The Leap: How 3 Simple Changes can Propel Your Career from Good to Great, today!
This post was originally published at RickSmith.me
Friend Rick Smith on Facebook