The curtain is now closing on a week of pomp and circumstance at the G20 Summit. A flowery communique, a few group commitments and a years worth of photo ops were the outcome.
But did these leaders make any real progress on their understanding of, and approach toward the issues facing them? Rather than on the record press releases and media feeding, what these leaders really need is some time alone, off the record, to actually help each other.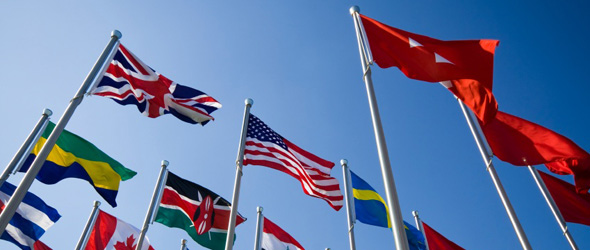 My perspective comes from four years of helping global executives do just that. Earlier in my career I was an executive recruiter, and what always struck me is just how lonely these men and women were. Not Tom Hanks on a desert island lonely - these people were surrounded by people clamoring for their attention. Rather, they were lonely in the sense that they rarely if ever could find a safe place to collaborate with peers around real problems. Their superiors were always looking for the answers, their subordinates were looking for direction. When they were able to interact with those outside of their companies, it was almost always at functions for their industry (i.e. their competitors). Everywhere these executives go, that have to present themselves as if they know the answers, as if they are supremely confident. But guess what? Even the most heralded execs share the same uncertainties as the rest of us. They just aren't allowed to show it.
I mean, where can the Chief Marketing Officer of Coca-cola raise his hand and say, "I don't know the answer!"
Peer support is critical to any career. But the higher you go in a leadership role, the fewer opportunities you have to lean on peers for deliberation and problem solving. For any leader (yes, including the president), maintaining a trusted support network of true peers is critical.
To address this issue, I started World 50, Inc. in 2004, initially bringing together the world's top 50 marketing executives (in a group called Marketing 50). For this small group of executives, it was as if a light was suddenly turned on. These people were STARVED for a safe environment. Their insecurities and frustrations came spilling out as if from a pressure cooker. They immediately jumped in a started to help solve each other's problems. As one member commented, "It was as if I was talking to myself a year from now. How valuable is that!" Our firm quickly launched similar peer groups for nearly every office in the executive suite, with each group addressing this same, basic need.
If I were in President Obama's shoes, these are the connections I would be looking for. Not a formal summit where the actual time together together is measured in minutes. But an informal, completely off the record discussion about the reality of what all world leaders are faced with and how we go forward. Staff members cant offer that, nor can those in congress.
Is it possible for the President to ever truly have a trusted peer support group? Perhaps not. But for the rest of us, the opportunity is there if we only look for it, and continued success depends on it. Create a personal board of directors. Join an organization like YPO, or even organize your own local group of non-competitive peers. If you have no other agenda than to reciprocally offer help and support, you will be amazed at how receptive others will be.
It is lonely at the top, but not for lack of noise. I hope the President is getting the honest and untarnished advice that he needs. For the rest of us, it is our responsibility to go out and find it.
Subscribe to Rick's Blog.